.Asia is open to individuals, businesses and organizations around the world!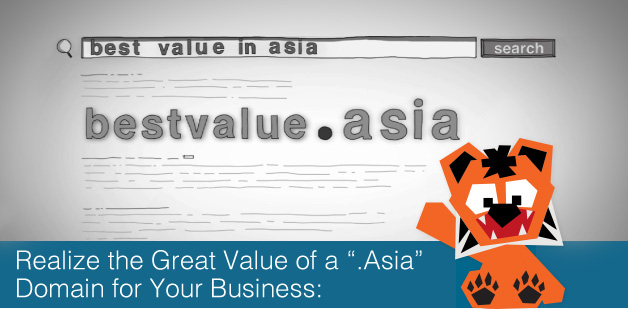 Connect with the

Largest Internet Marketplace

with one domain:

A .Asia domain gives you a foothold across the China, India, Japan, Korea and South East Asia markets.
Turn your business Instantly into an

Asia-Friendly Name

:

Your domain is your identity online. A .Asia domain can make a difference for you here in Asia, where relationships mean business.
Support

Internet development and access

in Asia:

Every .Asia registration helps fund community and charitable works in Asia. Do well and do good with every .Asia domain.

If you are an ICANN accredited registrar you can become a .Asia accredited registrar. Get firsthand access to registry promo prices, innovative marketing collateral and assistance in reaching and navigating the Asia domain market. Get accredited to become part of the .Asia family today.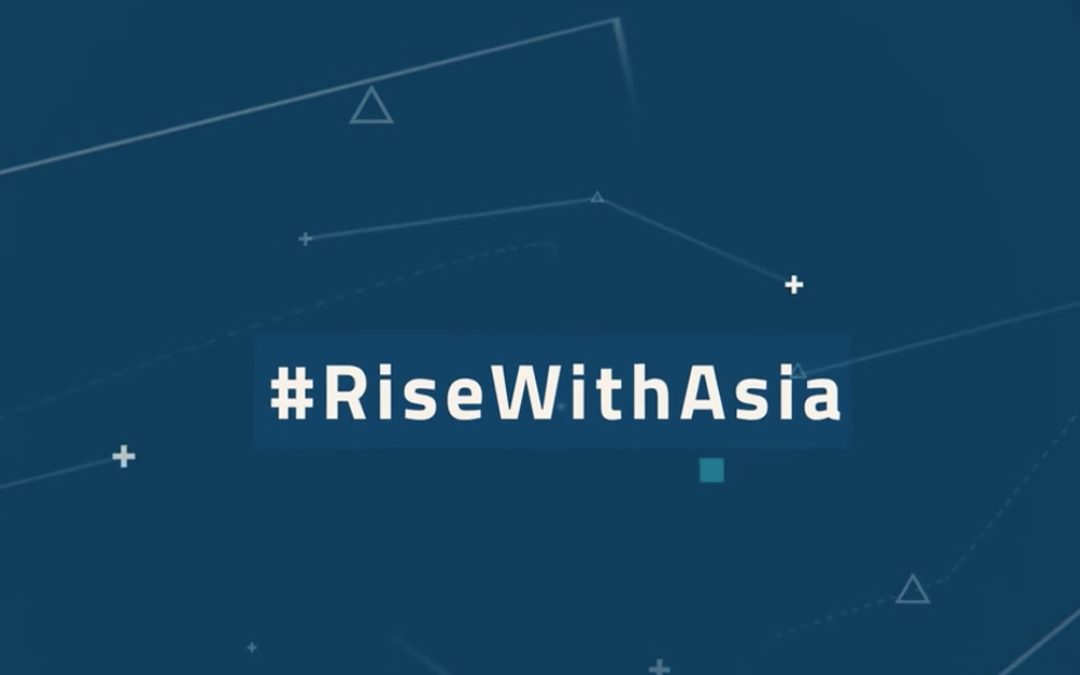 DotAsia Organisation, registry operator of the .Asia top-level-domain, announces new simplified registration process for .Asia domain names. Businesses and individuals acquiring .Asia names are no longer required to provide proof of locality during registration.
read more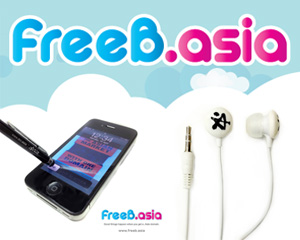 Free USB Gadget for Every ".Asia" Domain Registered Download: [ PDF ] DotAsia announces the launch of FreeB.Asia program (http://www.freeb.asia). Starting this month, DotAsia is giving away one free 2GB mini USB stick for every new ".Asia" domain registered for 2 or...


Hong Kong Blogger Conference -- www.hkbloggercon.asia -- In 2009, DotAsia helped support and acted as the secretariat for the first ever Hong Kong Blogger Conference, which included a dedicated session and awards ceremony for senior bloggers (in cooperation with...
BlogFest.Asia -- www.blogfest.asia -- is a festival for bloggers and social media in Asia. Since 2009, DotAsia has supported the making of the region's first international gathering of blogging and social media enthusiasts. Beyond BlogFest.Asia, DotAsia also actively...
To inspire the next generation of young social entrepreneurs is the goal of the Paragon 100 program -- www.Paragon100.asia.  Paragon 100 fellows are young entrepreneurs and social changemakers who dared to stride out by setting up their own business, social...
Social 2.0 is a conference series organized by Hong Kong Association of Interactive Marketing (HKAIM) and the Hong Kong Productivity Council (HKPC). DotAsia has supported its inaugural conference in September 2009 which brought together speakers from leading online...