Mainly due to increased foreign direct investments and a considerable boost to the manufacturing sector, Vietnam is projected to be the fastest growing economy in Southeast Asia. According to the Institute of Chartered Accountants in England and Wales' recent Economic Insight: South East Asia report, the Vietnamese economy is expected to grow by 6.7% this year. Forecasts at DBS bank even mention the Vietnamese economy has the potential to overtake Singapore's by 2029. 
Euromonitor International took it a step further and said Vietnam could become the most dynamic market in the world by 2030. With similar situations occurring in different countries in the ASEAN region like Indonesia, Malaysia and Thailand, the value of the ASEAN region is increasing daily. The ASEAN regional economy is projected to expand 4.7% in 2019
The success of Vietnam and the ASEAN region in general can be attributed to the collaborations being seen in Southeast Asia. Some examples of these are the ASEAN +3, Comprehensive and Progressive Agreements for Trans-Pacific Partnership (CPTPP)and the Asia-Pacific Economic Co-operation (APEC). Future agreements are in the works and and can facilitate the growth of the region. 
With the Asian region becoming more unified, the strategy for companies going online has to change too. In addition to securing your country's online presence, companies need to consider their Asian identity at the same time. The companies which have presence in the region are taking advantage of the .Asia domain name too. Take Subaru (https://www.subaru.asia/) and agnès b. (https://www.agnesb.asia). In Vietnam, we are seeing local companies embracing the Asian audience as well. One example is Taste Vietnam (https://tastevietnam.asia), a Vietnamese restauranteur wanting to spread the Vietnamese cuisine outwards to Asia and the world. There were around 3600 new creates for .Asia domain names in Vietnam in 2018 and 2025 new creates as of June 2019. 
The different countries in the Asian region are showing tremendous growth these days and with more collaborations on the cards, the value of ASEAN region is showing no signs of letting up.
This.Is.Asia Newsletter Issues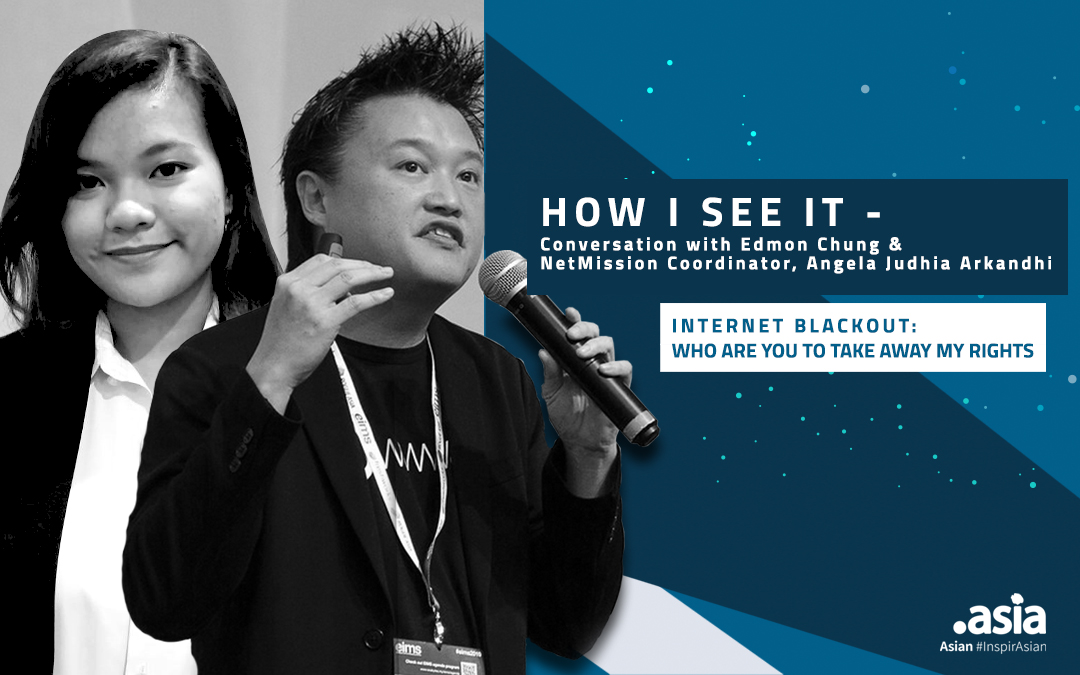 Have you experienced an Internet blackout? Such incidence might occur when a city is hit by natural disaster or facing cyberattack. The outage of Internet service experienced by the people of Myanmar recently did not happen because of any such reasons above however, but about politics.
In this episode, Edmon Chung, the CEO of DotAsia Organisation, and Angela Arkandhi, NetMission ambassador — a university student from Indonesia who is passionate about Internet governance and digital policy — are going to explore how the Internet shutdown refrains us from exercising our rights. What are the compromises between tackling the dissemination of false information and ensuring freedom of speech online? Is Internet shutdown not an open-air prison for those who are experiencing it?
read more