Hi, friends of NetMission.asia! How's your summer going? For many Ambassadors this was a busy summer, but most definitely a fruitful one. Over the past few months, the ambassadors were deployed to participate in various internet governance activities all over Asia. We are excited to have reached out in person to 109 young people through youth Internet Governance forums held in Hong Kong, Taiwan, South Korea, and Vanuatu. Here are some breakthroughs in delivering our mission to the community this summer!
First youth Internet Governance Forum in Taiwan (TWyIGF)
Invited by our friends from Taiwan National Information Infrastructure Enterprise Promotion Association (Nii), we co-organized their first youth IGF at TWIGF on 14 July. The event was held to foster capacity building for youth in Taiwan to have a taste of ICANN's Multi-Stakeholder meeting and youth-led interactive model of discussing local internet governance issues. At the end of TWyIGF, 2 outstanding participants were supported by the local host to participate the Asia Pacific regional IGF in Vanuatu with us.
First youth IGF in Asia Pacific island – Vanuatu
The mission shared by NetMission Ambassadors was brought to Vanuatu, a beautiful Pacific island nation. With regional participants from Australia and Taiwan joining local participants, the event capped off a successful summer. The highlight of yIGF this year was to "Formulate the youth input into the synthesis document". In accord with the important mission of making young voices heard, the program was developed with the aim of working with participants to allow them to effectively contribute to the APRIGF synthesis document. Then synthesis document is a collaborative effort from all Internet stakeholders to create a general sense of the discussions and issues raised at APrIGF2018. We started by addressing the question, "why we need a synthesis document?". Building around it, we worked with participants to form ideas generated by informal discussion, small group discussion and role play discussion. In the end, we had a mini-town hall session for everyone to voice out their thoughts and also worked on the document on site. Eventually, local participants lined up to voice out their concerns in Synthesis Document Town-hall session at APrIGF. What an encouraging moment for us to witness local participants overcome the language barriers in order to express their concerns on Internet Governance.
This.Is.Asia Newsletter Issues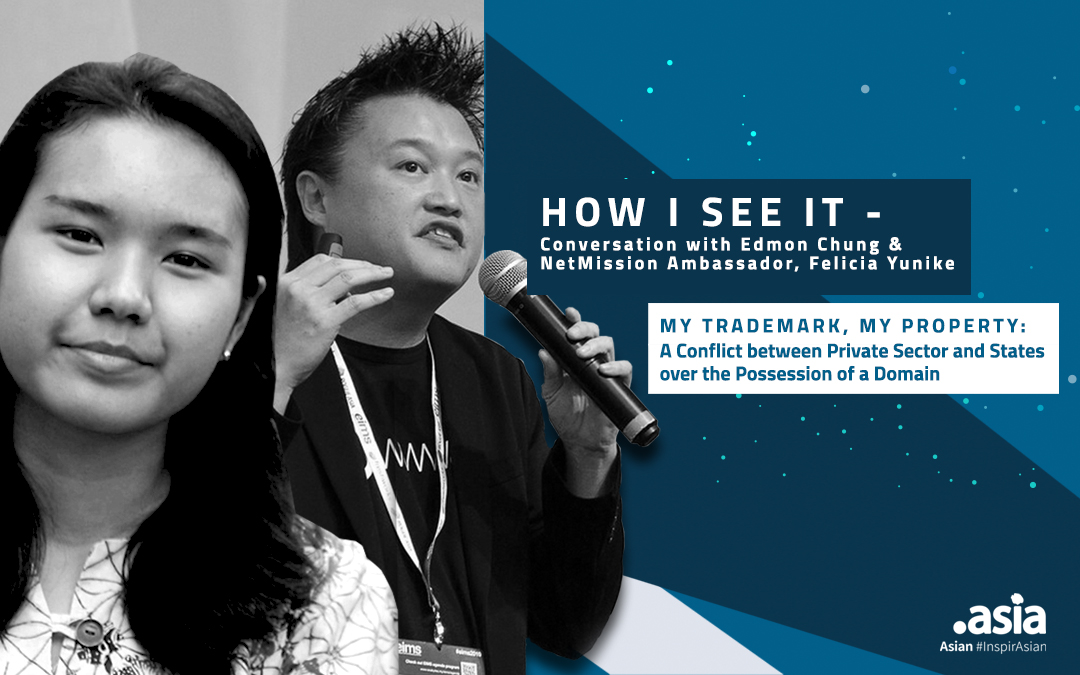 This is a discussion about an issue that straddles two hugely different areas — trademark and domain names. And, one that is even further complicated by a controversial contention between the private sector and sovereign states over a 7 year-long battle for an Internet domain name.
read more