.Asia: Connecting Asia with One Domain
.Asia is the official designated regional web address for Asia.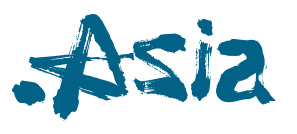 You can use a .Asia domain to expand your local business regionally across Asia, take your business to the Asia Internet marketplace, cater your website to the Asian audience, or simply use it for a personal blog to make friends across Asia. .Asia is the one domain that gives you instant access to the largest, fastest growing and most dynamic region in the world.
.Asia is open to any individual, business and organization around the world, and is fast becoming the web address of choice by Asian personalities, international brands and local initiatives across the Asia-Pacific markets. Beyond the region itself, .Asia appeals to Asian communities globally, including Asian Americans, Chinatowns, Korean Towns, Little Indias, etc. around the world.
Make Your Website Asia-Friendly Instantly
.Asia is a natural fit for web content and audience related to Asia. Whether you are a local shop looking to expand regionally across Asia, or if you are from America, Europe or elsewhere, looking to market into Asia, a .Asia domain name instantly turns your brand into an Asia friendly name.
And that makes a difference here, where relationship means business.
Improve SEO, Relevance and Presence
Search Engine Optimization is all about relevance and presence. Keyword domains enhances search result rankings. As a type-in keyword, the .Asia domain naturally improves SEO for users around the world searching for Asian information. Locality of a user affects listing of search results. A .Asia domain name helps your website rank favourably for users across the Asian marketplace.
Do Good with Every .ASIA Domain Registration
Every .Asia registration helps fund community work in Asia. The DotAsia Organisation, registry operator of the .Asia domain has been proactively contributing to the Internet community in Asia through digital inclusion projects. These include initiatives such as: One Laptop Per Child (www.OLPC.asia), NetMission (www.NetMission.asia), the Information Society Innovations Fund (www.ISIF.asia) and many other meaningful initiatives that promote Internet development and adoption across Asia.
Get your .Asia name today to connect with the most dynamic region with one domain.
You can use our WHOIS service to check if your .Asia domain name is still available, or proceed directly to a .Asia Accredited Registrar (or their resellers) now to register it immediately before it is taken.
The Beginning – A Brilliant Sunrise & Landrush
Going hand in hand with our mission, before going Live (first-come-first-serve registration) on March 26, 2008, DotAsia successfully completed the Sunrise and Landrush periods from October 9, 2007 to March 12, 2008. The Sunrise Period offers priority for companies and government bodies with rights to secure their .Asia names. With more than 37,000 applications received, over 95% success rate and a remarkable record of 0 disputes, it proved to be a successful process that resulted in an orderly and stable introduction of the ".Asia" domain into the social and technical fabric of the global Internet. Starting right after the 2008 Chinese Lunar New Year, the 3-week Landrush period was well-received and supported by registrars and registrants worldwide. Receiving nearly 500,000 applications, about 40,000 .Asia names with multiple applications are put into auction which ran from April to July of 2008.
Prior to the beginning of Sunrise, DotAsia had gone through an extensive 6-month process of compiling Government Reserved Names with ICANN GAC Members in Asia as well as ccTLD operators in the region. DotAsia also worked with top global brands, community interest groups, celebrities, NGOs, registrars and other partners on a Pioneer Domains Program that further expanded the adoption and awareness of .Asia.

The Sunrise and Landrush of DotAsia was different from any other first-come-first-serve TLD launches heretofore. By adopting an innovative auction mechanism to resolve contentions for domains during the Sunrise and Landrush process, along with dedication and hardwork in engaging the community in an extensive and open policy development process, it proved to be a more fair, calm and orderly process with everyone getting an equitable chance for a valuable .Asia cyber real estate. DotAsia believes, and results have demonstrated that it also ensures a better foundation of usage of the .Asia TLD.
Registry Backend Services Provider: Afilias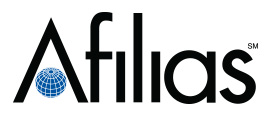 Afilias is a global leader in advanced registry services that power successful domains. Afilias began operations in July 2001 with the launch of the top-level domain registry for .INFO — the most successful of the seven new top-level domains (TLDs) selected by the Internet Corporation for Assigned Names and Numbers (ICANN) in 2001. Today, Afilias supports a more diverse base of TLDs than any other registry services provider and is the most experienced provider. Further, Afilias has more experience in supporting successful applications to ICANN for new TLDs than any other provider. This expertise makes Afilias the best partner for existing gTLDs, ccTLDs, or those contemplating applying for a new TLD.
Afilias has been and continues to be a strong supporter and partner for DotAsia. Afilias was chosen as the back-end registry services and technology provider for the .ASIA TLD based on careful consideration of financial, policy, technical and operational aspects.
As a not-for-profit initiative, DotAsia received no "seed money", but initial capital was obtained in the form of a zero-interest unsecured loan from Afilias, which helped assure the success of DotAsia. DotAsia began repaying after the launch of registrations and has started receiving income on a per-domain-year basis. The loan is not convertible to "shares" or sharing of "retained earnings" of the organisation, and to ensure the independence of DotAsia, Afilias is not and will not be a member of DotAsia or have any control over the registry. DotAsia Organisation will have its own bottom-up policy formulation process led by our Board and our Advisory Council, based on inputs from our members and our community.
DotAsia and Afilias continues to work closely on all aspects of the registry operations, including technical, operations and registrar relations. The partnership ensures a strong registry technical backend from Afilias and a community based policy stewardship from DotAsia, providing the best benefit to .Asia registrants and stakeholders.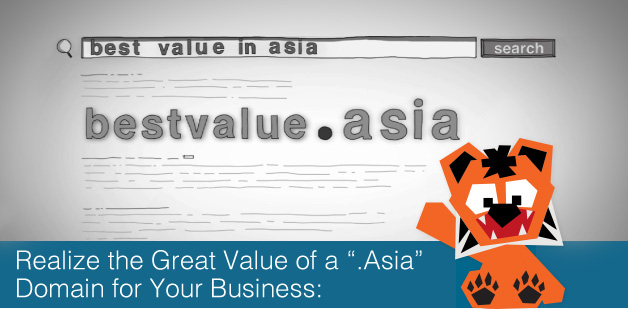 Connect with the

Largest Internet Marketplace

with one domain:

A .Asia domain gives you a foothold across the China, India, Japan, Korea and South East Asia markets.
Turn your business Instantly into an

Asia-Friendly Name

:

Your domain is your identity online. A .Asia domain can make a difference for you here in Asia, where relationships mean business.
Support

Internet development and access

in Asia:

Every .Asia registration helps fund community and charitable works in Asia. Do well and do good with every .Asia domain.

If you are an ICANN accredited registrar you can become a .Asia accredited registrar. Get firsthand access to registry promo prices, innovative marketing collateral and assistance in reaching and navigating the Asia domain market. Get accredited to become part of the .Asia family today.

No Results Found
The page you requested could not be found. Try refining your search, or use the navigation above to locate the post.


影艺界和体育界响应 .Asia「支持正版‧ 实至名归」域名优先登记行动 Download: [ PDF ] 即时发佈 2008.01.25 北京讯 – DotAsia (.Asia)与北京左岸青桐文化传播有限公司、 北京环球亚艺传媒广告有限公司和北京东亚龙视广告有限公司共同出品的贺岁大片 《家合万事兴之— 奥运,我爱你》宣布联合发起名人明星「支持正版‧实至名归」...

No Results Found
The page you requested could not be found. Try refining your search, or use the navigation above to locate the post.

No Results Found
The page you requested could not be found. Try refining your search, or use the navigation above to locate the post.