According to a recent report by London-based market research firm MINTEL, over the past 2 years Asia is gradually being seen as a promising region for the global coffee market. Weighing in at 304000 tonnes and 268000 tonnes respectively, Japan and Indonesia were included in the top 5 global markets by retail volume. In the coming years, expect to see more countries from Asia Pacific climbing higher on this list. Vietnam and the Philippines are expected to be among the top 5 fastest growing coffee retail countries in the world with Indonesia expected to have a staggering compound annual growth rate of 11.4%.
Jonny Forsyth, Associate Director, Mintel Food & Drink said: "Asia has great growth potential when it comes to coffee, with consumption continuing to rise across the region. Coffee culture has surged in Asia with more and more specialty coffee houses setting up shop in countries like Japan, Singapore, and Indonesia." In Japan we have several cafes embracing their online presence too. Watanabe Coffee (http://w-coffee.asia/) and Antoshimo Café & Bakery (https://www.antoshimo.asia/) are two such examples, showcasing the origins of their coffee and their menus too.
Another great showcase of the rise of the Asia Pacific coffee industry is the World Barista Championship. Over the past 5 years, the events have been held in the region twice (Melbourne in 2013 and Seoul in 2017) and the winners have come from Asia Pacific three times (Japan in 2014,  Australia in 2015 and Taiwan in 2016). There are plenty of learning opportunities in the region too. The Barista and Coffee Academy of Asia (http://www.coffeeschool.asia/) based in the Philippines is a technical training institute focusing on the growing demand of coffee industry in the region. They are the only school in the country that is affiliated with an international coffee business school. Torch Coffee (http://www.torchcoffee.asia/) based in China is another living testament to the huge demand for specialty coffee in Asia.
The coffee culture in the Asia Pacific region is definitely on the rise and with more folks in the region going online to search for cafes and classes, having a .Asia extension presence in Asia for your coffee business is a great way to launch yourself into the regional stage.
This.Is.Asia Newsletter Issues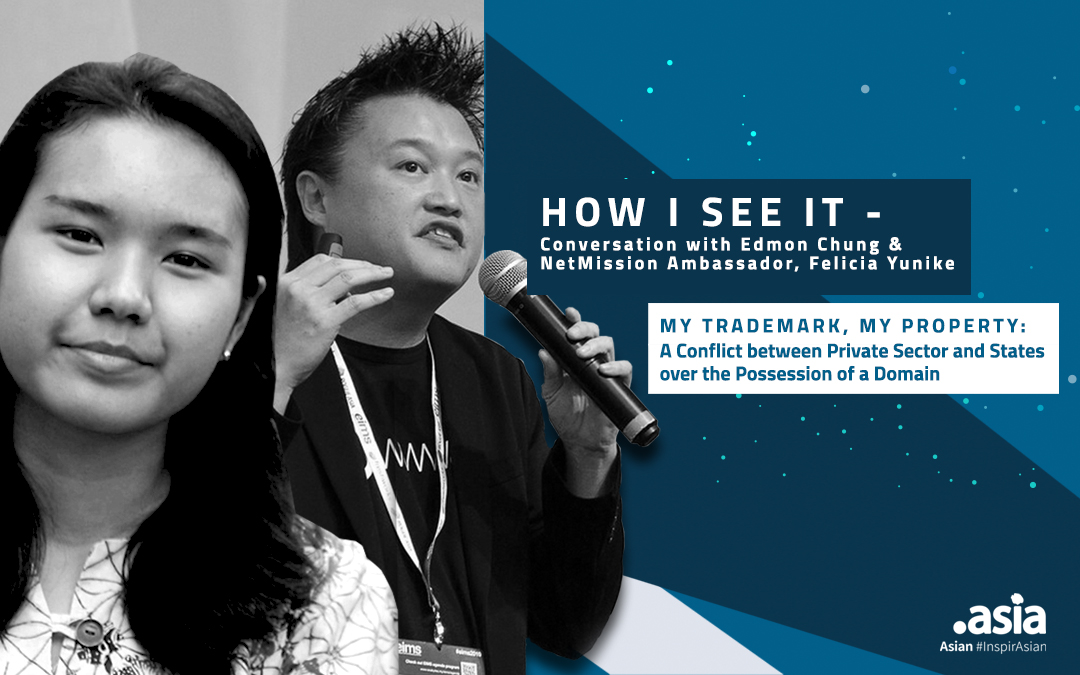 This is a discussion about an issue that straddles two hugely different areas — trademark and domain names. And, one that is even further complicated by a controversial contention between the private sector and sovereign states over a 7 year-long battle for an Internet domain name.
read more