Two-character domain names are great for businesses as they are easy to remember and to type-out.  We're so happy to see 'UD.asia' recently acquired by award-winning IT firm UDomain.
Headquartered in the same city as .ASIA, UDomain first started out as a hosting provider in Hong Kong.  Fast forward 20 years, UD has grown exponentially, now offering services from simple domain registrations to Cybersecurity Solutions.  UDomain serves over 20,000 companies from local SME's to multinational corporations including the Hong Kong MTR (Mass Transit Railway), UNICEF, Tissot, and many more.
We've recently connected with George Chan, Business Development Manager of UDomain, to chat about their plans for 'www.UD.asia'.
.ASIA: Nice to meet you virtually George! Congratulations on acquiring UD.asia!  Thank you for supporting the .ASIA extension through the years.  We've watched UDomain grow and flourish in Hong Kong. Tell us what are your plans for 2021 and for UD.asia.
GEORGE:  UDomain has been offering .ASIA domains to our customers for many years.  When the opportunity came up to get the premium domain 'UD.Asia', we jumped at the chance.
We currently have our company name in both .CN and .HK domains.  Our team has been working hard to take our business to the rest of the region and internationally.  We have been searching for a complementary two-character domain to help us establish a better brand identity, and I think we've found the perfect domain in 'UD.asia'.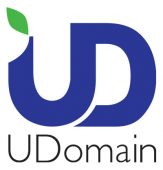 I think domain names are very important to a business, I would go a step further and say it's even more important than a company name.  The acquisition of 'UD.asia' is a crucial step for our branding, and to let the world know we are ready for Asia.  When new customers come to our website, we want them to see us as a regional player.
The Asia Pacific region already has so many cultural similarities, and thanks to the Internet, pop-culture trends have brought us even closer.   It truly is an advantageous time for Asian companies to grow beyond our national borders.
.ASIA: We are very excited for UD and your expansion plans to the rest of the region and beyond.  2020 has been a difficult year for many businesses, how has the COVID pandemic affected your business?  Do you see changes in domain registrations?  What about the online business strategies of your customers?
GEORGE:  In terms of the domain business, our revenue actually increased last year compared to 2019.  Overall, there were a number of terminations, due to business closures, but there were also a lot of new domain registrations, and new businesses coming online.
I think with COVID restrictions in place, more traditional SMEs are forced to not only go online but also do business online.  I see our clients putting more effort into making their digital products good and right, instead of just making something for the sake of it because their competitors have one.  I think this is good for the Internet space in Hong Kong.
We're also seeing increased demand for cybersecurity solutions.  UD offers Penetration Test services, where companies hire our white hat hackers to find weak points on their Apps or online platforms.  Before 2019, penetration tests were practically unheard of in Hong Kong.  There were only a few providers in 2019, and then a huge surge in demand in 2020.  Internet security is definitely on everyone's minds and also a major focus for UD.
.ASIA: Pre-pandemic, J.P. Morgan reported that only 30% of Hong Kong's e-commerce dollars were spent domestically.  The other 70% were spent on cross-border shopping, mostly on merchandise from China, Singapore, and Japan.   What advice do you have for Hong Kong based small businesses doing business online or looking to expand beyond local markets?
GEORGE:  I think before COVID, we really didn't have much need to buy online from local stores. Perhaps because shopping is often considered a leisure activity here; secondly, Hong Kong is relatively small, and you can find most things in a store just down the street from your home.
After 2020, I would say to businesses, don't be afraid to sell online.  Customers are quite used to, and ready for goods to be delivered to their doorsteps.  Especially when it comes to food-related items.
On a larger scale, I would advise SMEs to set their sights beyond their local market and expand their businesses to China.  China has the largest e-commerce consumer population.  It's why UD developed our high-speed China CDN (Content Delivery Network) service, to help businesses reach this market.
Website loading speed is very important for user experience, and our CDN service delivers website data to e-commerce consumers in China instantaneously.  Users will experience your website as if it's hosted in China.   We are very proud of this service, and we welcome customers to try it out for free.
.ASIA: Sounds like a fast and easy solution for anyone looking to test out the Chinese market before spending additional resources to set up shop within.  
Thank you so much for taking the time to chat with us, George.  We really enjoyed learning more about UDomain.  All the best with UD.asia and your Asian expansion plans in 2021 and beyond!
Note to Readers:   The information provided on this blog is provided for general information purposes only.  DotAsia does not earn any commission from any non-domain related products mentioned above.
This.Is.Asia Newsletter Issues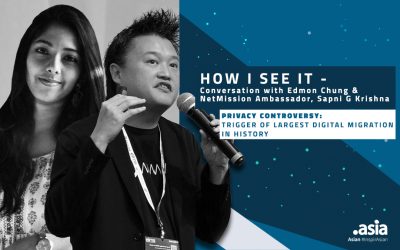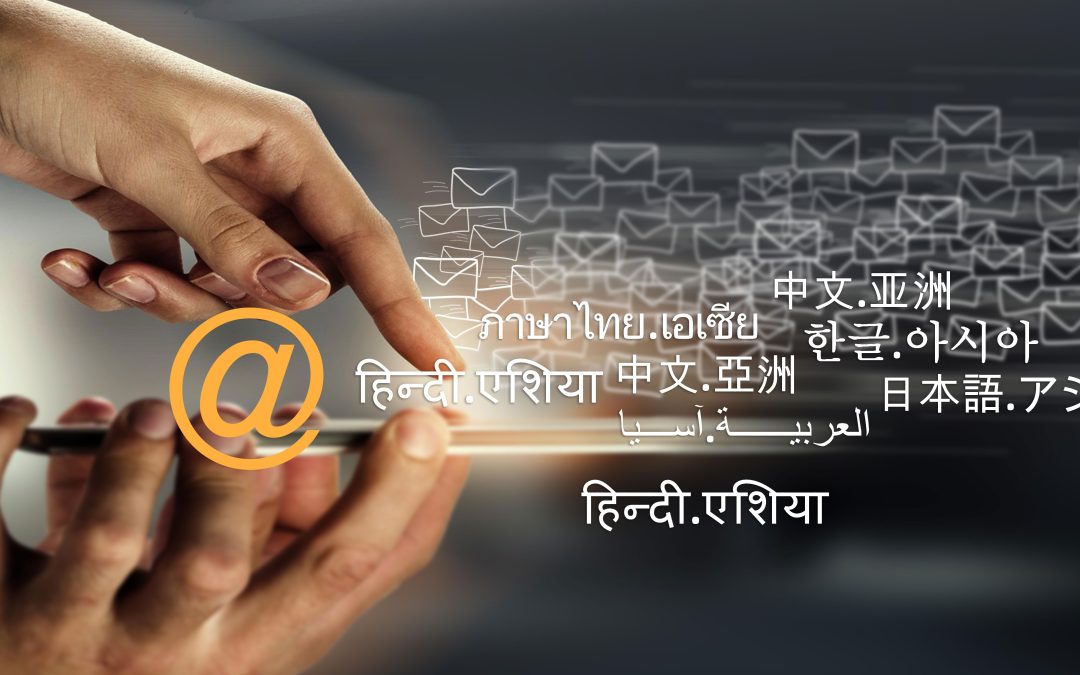 As the world becomes more connected, the need to use domain names and email addresses in local languages and scripts also continues to rise. EAI adoption has been growing in recent years, according to a Universal Acceptance Steering Group (UASG) report, as of May 2021, around 9.6% of email domains now support Email Address Internationalization (EAI), marking a noteworthy improvement from previous years. This progress indicates that EAI support is becoming more prevalent, ultimately making it simpler for individuals across the globe to utilize email addresses in their preferred languages and scripts
read more