Go.Asia: Every Act Counts!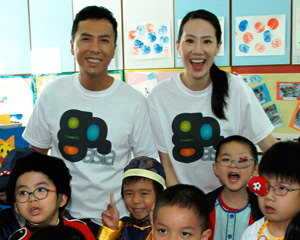 Go.Asia —
www.go.asia
— is a charitable initiative launched by DotAsia and spearheaded by Hong Kong Martial Arts Superstar Donnie Yen and his wife, Ms. Cissy Wang. The vision of Go.Asia is that "Every Act Counts", with an aim to improve society through collective and individual efforts. Go.Asia comprises shared information and materials related to the development of volunteer service, charitable organization and projects across Asia, as well as relief and rebuild efforts through Relief.Asia (
www.relief.asia
). Beyond Asia, Go.Asia, also works closely with other international charitable initiatives to bring them to Asia, for example, Jaime Oliver's Food Revolution Day initiative (
www.frd.asia
) and the Mandela Day initiative (
www.mandeladay.asia
), as well as to expand local initiatives across Asia, e.g. GIVE Singapore initiative (www.give.asia).