Our Hong Kong based Ambassadors had the opportunity to plunge straight into the hot topics buzzing around Internet Governance. The 2nd Hong Kong Internet Governance Forum Roundtable hosted by Internet Society HK with support from the Hon. Charles Mok's office at LegCo. Our NetMission participants experienced a dynamic and vibrant insight into "Artificial Intelligence and Ethics". With industry heavyweights from IBM and Microsoft, joined by Charles Mok and members of the startup scene the discussion certainly carried considerable weight.
The discourse started with general concerns around AI, and the ongoing challenge of developing best practices and accountable mechanisms that are able to flexibly adapt to rapidly changing innovations. On the other hand a completely different challenge was presented by tech startups, where they simply did not have the scale of resources or established framework to directly address many angles of consideration. The floor raised yet deeper conceptual questions, such as the use of Artificial Intelligence in military applications, and the seemingly inevitable use of such technology in both offline and online surveillance. The discussion was rounded off by legal expert Prof. Angela Daly, who was also a guest speaker at the NetMission Academy and offered an alternative angle on the issues.
A special mention is deserving of Sherry Shek who helped organise the event as part of her work with ISOC HK, and we are proud to count her among our NetMission Alumni.
To a more international scope, NetMission Ambassadors have submitted 3 workshop proposals for IGF 2019 in Berlin. We have high expectations for their collective efforts and wish them the best of luck in the evaluation process. You can view their proposals in the links below.
Looking forward we are building off our momentum coordinating this year's edition of HKyIGF, which will be held near the end of May. Follow our socials @NetMission for updates and special content from our ambassadors.
http://www.intgovforum.org/multilingual/content/igf-2019-ws-315-youth-in-ig-for-internet-ethics-digital-inclusion
http://www.intgovforum.org/multilingual/content/igf-2019-ws-327-internetdigital-technologies-can-contribute-to-sdgs
http://www.intgovforum.org/multilingual/content/igf-2019-ws-236-a-universal-data-protection-framework-how-to-make-it-work
This.Is.Asia Newsletter Issues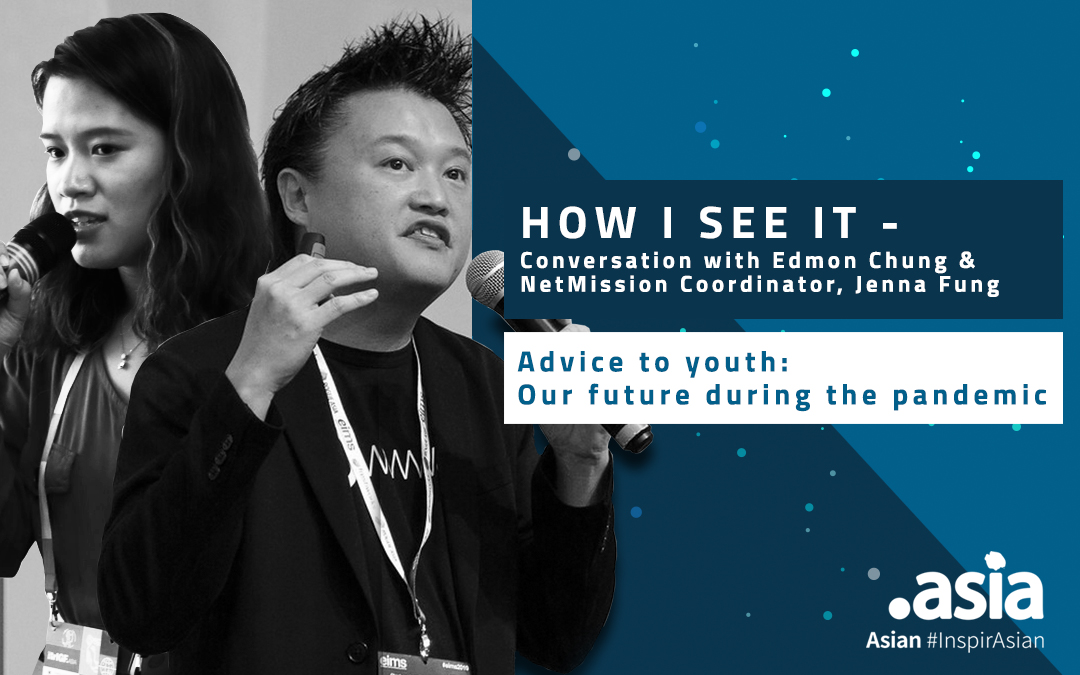 This episode, we explore three areas that young people are most concerned about during the pandemic — education, career, and future., What can we learn from the pandemic and how can we do better once we return to the new normal.
read more