Asian American Food and Identity
Food is a vital part of culture.  Through food we are joined via a shared experience.  It is a connection to our earliest memories, our heritage and some say, an intercultural communicator.  Asian American cuisines are a category onto their own.  Dishes such as the California Roll and Orange Chicken are as authentically American as they are Asian.  They are not memories of Asian foods, but very much unique creations of their time and place. (Above feature image: Lotus Chop Suey – CC Credit: Paul Sableman, Flickr)
Chop Suey
This fun-to-say menu item can be found in most Chinese take-out restaurants across North America.  Chop Suey is a saucy stir-fried dish, made up of cut-up meat and vegetables served over rice or noodles.  Chow Chop Suey, came from the transliteration of 炒杂碎 in Cantonese, meaning stir-fried odds and ends in pieces.  Despite its Chinese name, Chop Suey is an American dish created by Chinese laborers in California who came to the U.S. in search of "Gold Mountain" in the 1850s.  Legend has it, a Chinese cook came up with this dish for few menacing miners looking for a meal in his eatery.   Not wanting conflict, he obliged and threw together bits and pieces of meat and vegetables.  Chop Suey was born.  The mid 19th Century was a dark time for Asians living in the U.S.  Chinese immigrants particularly endured violent racial attacks and suffered appalling treatments while they toiled for inadequate pay.
As decades passed, Chinese American cuisine slowly gained popularity across the U.S. and Canada.  In some ways, the integration and acceptance of another culture's foods are symbolic of the acceptance of its people and heritage.  Eventually, and perhaps quite unexpectedly, Chop Suey became the token of adventurous ethnic eating in the 1950s close to a century later.  Today you'll find Chop Suey on the menus of Chinese restaurants around the world from London to Sydney.
Fortune Cookies
Fortune Cookies are the perfect conclusion to a satisfying Chinese meal.  Not only are they great companions of Chop Suey, but they are also another American creation.  These delightful, Pac-man looking treats are both delicious and wise, each containing a quick fortune and a set of lucky numbers.
Unlike Chop Suey, Fortune Cookies were first crafted by Japanese immigrants and not Chinese.  At the turn of the 20th century, more Japanese immigrants started arriving in the U.S. hoping to build a better life.  Traditional Japanese cuisine at the time was not as appreciated as they are today.  Many Japanese entrepreneurs back then opened Chinese restaurants serving the likes of Chop Suey and Chow Mein.  At the end of each meal, they offered customers Fortune Cookies as desserts.
The attack on Pearl Harbor in 1941 brought Japanese American businesses to an abrupt halt.  Tens and thousands of Japanese American families were forcefully evacuated from their homes and held at internment camps until the end of WWII.  It was during this time, Chinese businesses started taking over the making of Fortune Cookies.  The popular dessert became a staple in all Chinese American restaurants across the continent.  Today the biggest producer of Fortune Cookie is Wonton Food Inc. based in New York, supplying the world with over 10,000 fortunes and 4.5 million fortunes and cookies a day!
California Roll
Japan's emergence as a global economic powerhouse in the 1980s propelled sushi to haute cuisine status in the West.  But this was not always so, while Chop Suey was enjoying a renaissance in the 1950s most Americans have never heard of Sushi, never mind entertaining the thought of lunching on raw fish.
Sushi, as we know it today, was first thought to have been created in Japan in the early 1820s.  As this Japanese dish evolved in form through the years, fresh and raw ingredients remained its key components.  That is until California Rolls were created in North America.  No one knows for sure who was the definitive creator of the modern-day California roll.  One version of the story credits a Japanese-Canadian chef named Hidekazu Tojo.  Tojo worked in a Japanese restaurant in Vancouver in the 1970s. Seeing how most of his Western customers steered away from unfamiliar ingredients, he crafted the California Roll by replacing the raw fish with cooked crab meat and hiding the seaweed inside the rice.  California Roll was an instant success and remains one of the most popular American / Canadian sushi creations in Western countries.
In recognition of his influence on modern-day Japanese cuisine, Japan even named Tojo one of its goodwill ambassadors for Japanese gastronomy.
Chicken Tikka Masala
The ever-present Chicken Tikka Masala is not an American creation per se but definitely deserves an honorable mention.  Just like the Chop Suey and California Roll, Chicken Tikka Masala is not of Asian origin neither but also another Western creation.
Like many food origin stories, details of how the Chicken Tikka Masala came to be were murky. Many believed the dish was created in the 1970s by a Bangladeshi chef in Glasgow, Scotland.  One evening, as the story goes, in order to appease his customer who complained about the chicken being too dry he added tomato soup to the curry sauce, and the Chicken Tikka Masala was brought to life.
Chicken Tikka (meaning bits and pieces) Masala (mixed spices) consists of zesty roasted boneless chicken and a rich creamy tomato-based curry sauce.  This popular dish has even been hailed as the national dish of U.K. by the then British Foreign Secretary as a symbol of modern multicultural Britain.
Orange Chicken
Did you know that the Orange Chicken turned 34 years old in 2021? This deep-fried, tangy, sweet and savory dish was created by the beloved Asian American franchise Panda Express.  It was said that the Orange Chicken was inspired by another Americanized Chinese dish called General Tsao's Chicken.  For many Americans, the Panda Express spread was their first reference for Chinese food.  And Orange Chicken is the most popular item on the menu! The fast-food chain sells an impressive 70 million pounds (31.75 million kg) of Orange Chicken every year!
Panda Express was founded in 1983, by father-son duo Chef Ming Tsai Cherng and Andrew Cherng, in Pasadena, California.  Still a privately-held company today, Panda Express is America's biggest Asian fast food chain with annual sales over $3 billion and employ close to 39,000 employees.  Since 1999 the company has given away close to 50 Million dollars to charity.  Including $150,000 recently to the AAPI Community Fund and $2 million dollars' worth of medical supplies to patients and healthcare workers amid the coronavirus pandemic.
#LoveOurPeopleLikeYouLoveOurFood

Whether it's Asian American food or British Asian cuisine, like the people and communities that created them, are just as American or British as they are Asian.  These creations are remarkable perhaps not in their existence but in their ubiquity, we ALL eat them.  Just like this slogan "Love our people like you love our food" enfolded during a Rise Up Against Asian Hate rally.  We implore you to stand with the Asian community and stand up to hate and xenophobia against us.
In the past year, Asian-owned businesses have been hit doubly hard by the pandemic restrictions and rise in racist crimes across the globe.  This May, celebrate Asian American and Pacific Islander Heritage Month by supporting one of your local Asian American establishments.  Food alone cannot unite us, but perhaps it can be a good place to start.
Shoutouts!
Shoutout to Asian restaurants using .Asia domains around the world!
And also to our partner Porkbun.asia for a non-food related, but satisfying experience in domain registrations.
Happy Asian Heritage Month to our American and Canadian friends.
This.Is.Asia Newsletter Issues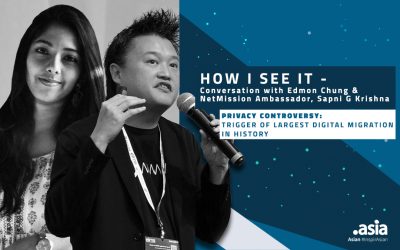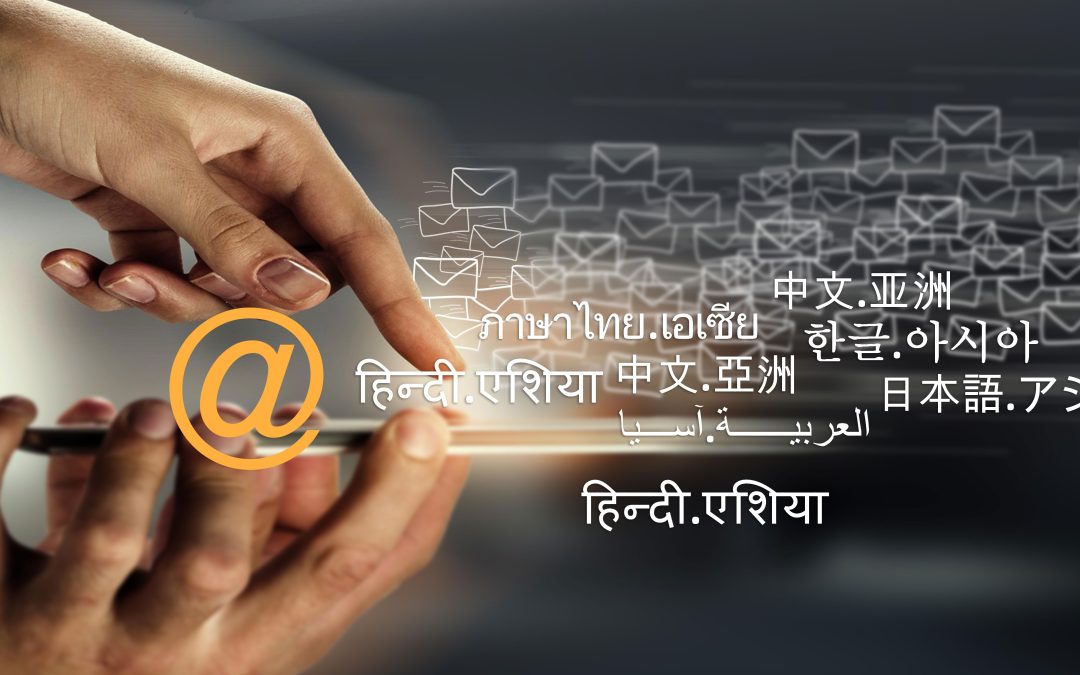 As the world becomes more connected, the need to use domain names and email addresses in local languages and scripts also continues to rise. EAI adoption has been growing in recent years, according to a Universal Acceptance Steering Group (UASG) report, as of May 2021, around 9.6% of email domains now support Email Address Internationalization (EAI), marking a noteworthy improvement from previous years. This progress indicates that EAI support is becoming more prevalent, ultimately making it simpler for individuals across the globe to utilize email addresses in their preferred languages and scripts
read more