June is LGBTQ+ Pride month in the U.S. and Canada. A month chosen to honour the Stonewall Riots, a tipping point for the Gay Liberation Movement in the United States. You can find out more on the Stonewall uprising by going to www.fridae.asia – Asia's largest gay and lesbian portal.
While LGBTQ+ rights are still extremely limited in Asia compared to North America and Europe, Asia based LGBTQ+ communities are gaining momentum and support from local policy makers.
In May 2019, Taiwan became the first country in Asia to pass historic same-sex marriage bill. Thousands from the LGBTQ+ communities and their supporters came out to celebrate this landmark moment, a major step forward for LGBTQ+ community not just in Taiwan but also in Asia.
Two years earlier, a Germany-based rental housing website Nestpick conducted a survey of LGBTQ+ friendly cities around the world. Bangkok and Tokyo were ranked as Asia's most LGBTQ+ friendly spots. The 2017 study covered 100 world cities in 80 countries, Bangkok came in at 61st place, followed by Tokyo at 70th, far down from the top three cities of Madrid, Amsterdam and Toronto.
Beijing, Shanghai and Hong Kong all ranked in the bottom twenty spots on the survey with Beijing placing last. Nevertheless, in recent years, public opinion regarding LGBTQ+ people in China has become more tolerant and accepting. 上海骄傲节 or Shanghai Pride celebrations is one of the largest and most prominent Pride festivals in China.
Interestingly, Beijing is home to the world's largest gay dating app – Blued. Founded in 2012, Blued employs over 200 staff at its Beijing head office and has 27 million active users, most of them from China, followed by Southeast Asia.
One of the most prominent LGBTQ+ celebrations held in Southeast Asia takes place in Singapore. The Pink Dot Singapore event marks its eleventh year of celebrations this year. And yet, Singapore is one of the Asian countries that still criminalize sex between men. Other Southeast Asian countries that legally penalizes same-sex relations today include Malaysia, Brunei, Myanmar and some provinces in Indonesia.
India has only decriminalized homosexuality in 2018, a law that was introduced and put in place by the British during their rule. Recently, India's fastest sprinter, Dutee Chand openly admitted she is in a relationship with another woman. As the first openly
gay athlete, many see her as a trailblazer for LGBTQ rights in India. Chant is revered for her courage in coming out, but also condemned by her family and the local community for her decision to speak out.
In India, as it is in many communities in Asia, deep rooted beliefs such as the interests of the family having priority over those of the individual are very common. Especially for decisions concerning marriage.
Although Asia is home to rich cultural diversity and ethnic origins, there are many shared values and traditions throughout the region. Notions of honoring the family, respecting the elders and carrying on the family line are particularly strong beliefs held by Asian communities.
These value and beliefs hold true still even for Asian communities living overseas. The Asian American LGBTQ+ community, for instance, is incredibly diverse and yet many face similar challenges in their individual journeys to finding love and acceptance. A recent study showed that >80% of young Asian American and Pacific Islander LGBTQ+ youth said they cannot be themselves at home. Many are worries that by coming out they will disappoint, or be disrespectful to their parents.
As Pride Month celebrates love, individuality and equal rights of the LGBTQ+ community, on a personal level, perhaps the best thing we can do for our friends and family who are part of this Asian community is to appreciate them for who they are. And maybe sometimes that just means not treating them any differently.
This.Is.Asia Newsletter Issues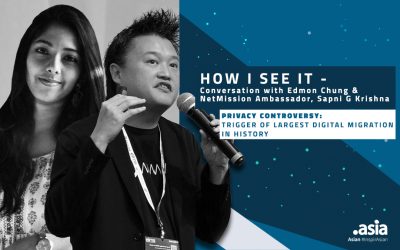 中秋节与春节丶清明节丶端午节并称为中国四大传统节日。受中华文化的影响,中秋节也是东亚和东南亚一些国家尤其是当地的华人华侨的传统节日。 中秋节,农历八月十五,又称仲秋节丶拜月节丶女儿节或团圆节,是中国的传统文化节日,因其恰值三秋之半,故名中秋。中秋节始於唐朝初年,盛行於宋朝,至明清时,已成为与春节齐名的中国主要节日之一。 2006年5月20日,中国国务院在中央政府门户网上发出通知,批准文化部确定并公布中秋节例在第一批国家级非物质文化遗产名录。自2008年起中秋节被列为国家法定节假日。...
read more