The recent launch of the Jockey Club PolyU Human Libraries Hub, operated by universities and community partners, aims to support both the education sector and the public to deepen their understanding about 100+ human stories in Asia. The lens will be focused on characters' interviews with extended study & references; thematic pages about society, health and humanity e.g. Transformation of Labour in Digitalization, Rare Diseases, Genders & Identities, Active Aging as well as Life Education etc.  
With the same vision focus, Go.asia will join the Humans.asia team and continue to contribute itself as a content provider in the coming year and bring Asian readers more dynamic and inspiring great big stories through our website and social media channels. Let us know what concerns you in Asia and keep your fingers crossed for our new page ahead!   
Source of information: Jockey Club PolyU Human Libraries Hub 
This.Is.Asia Newsletter Issues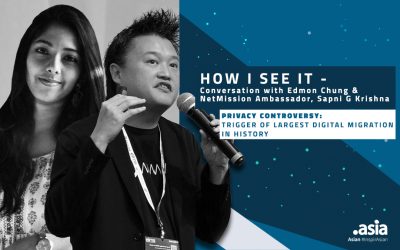 中秋节与春节丶清明节丶端午节并称为中国四大传统节日。受中华文化的影响,中秋节也是东亚和东南亚一些国家尤其是当地的华人华侨的传统节日。 中秋节,农历八月十五,又称仲秋节丶拜月节丶女儿节或团圆节,是中国的传统文化节日,因其恰值三秋之半,故名中秋。中秋节始於唐朝初年,盛行於宋朝,至明清时,已成为与春节齐名的中国主要节日之一。 2006年5月20日,中国国务院在中央政府门户网上发出通知,批准文化部确定并公布中秋节例在第一批国家级非物质文化遗产名录。自2008年起中秋节被列为国家法定节假日。...
read more