In 2017 we began the process of making .Asia domain name registrations easier for people and businesses located outside of Asia by eliminating the local presence constraint. Since then, broadening awareness around .Asia domains and fostering usage globally has been a major focus for us.
This year we've strategically invested more time and resources to bring the .Asia brand to Asian communities worldwide. One of our objectives for 2019 and over the next decade, is to highlight Asian heritages and share stories of Asian experiences globally. We believe stories shape our perception and give others new lenses to view the world. And we are confident that these narratives and anecdotes will have a positive impact on the regional and international Asian communities we serve.
So, it is with much enthusiasm and excitement we look forward to 2019. We hope you will join us, and share your story and experience on a .Asia domain. We invited you to follow us on Facebook / Twitter / Instagram for stories of Asian communities worldwide in 2019 and beyond.
We also want to thank our channel partners for your patronage; and our customers for choosing to build on a .Asia domain. We believe that when you register a .Asia domain you are joining an online, global community that empowers and brings together Asians from every part of the world!
This.Is.Asia Newsletter Issues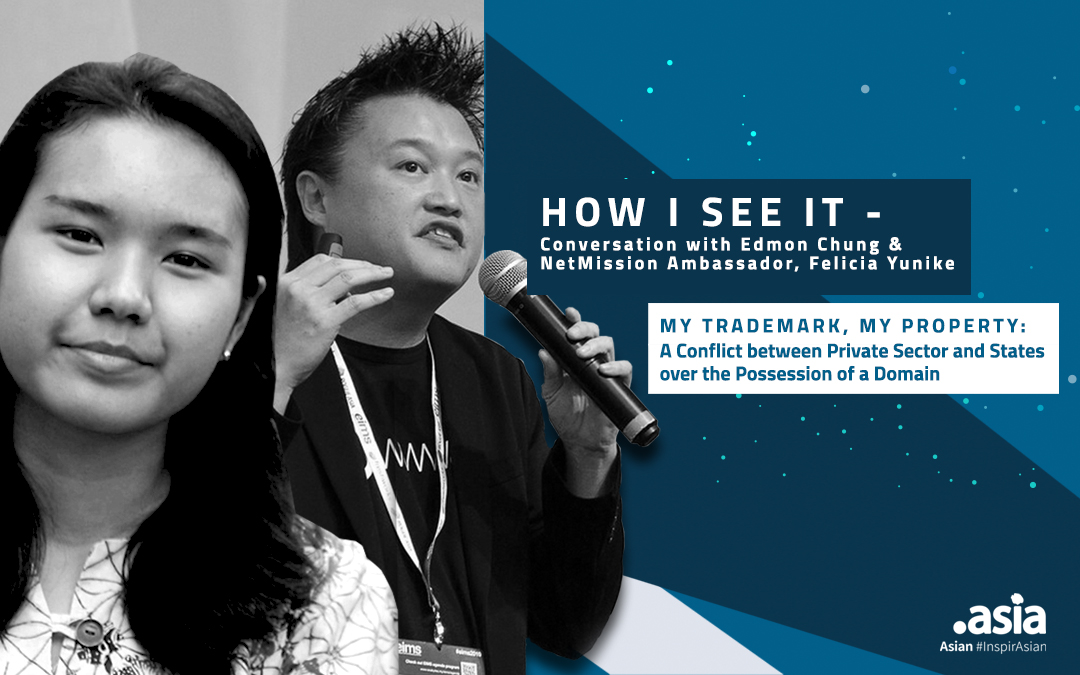 This is a discussion about an issue that straddles two hugely different areas — trademark and domain names. And, one that is even further complicated by a controversial contention between the private sector and sovereign states over a 7 year-long battle for an Internet domain name.
read more