How important is it for Asians to get haircuts from Asian barbers? For many living abroad the answer would be VERY IMPORTANT. The qualities of an individual's hair can vary greatly from person to person, and it is commonly said Asian hair has different qualities to say Caucasian hair. That is why in recent years, classic barbershops have made an unprecedented comeback for Asian Americans.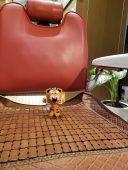 With a prolific tradition in specialized men's barbershops in Hong Kong, Mark Lau, son of one of the most representative & celebrated barbers, Master Lau from Oi Kwan Barber's (since 1962); has succeeded his late father's business and rejuvenated its brand with a mission to establish a sub-culture for Asians by integrating classic barber techniques with modern male grooming products from Japan, presenting a new fusion of the barbershop experience for Asians. Following his further study at a barber school in KOBE, Japan, Mark started a new shop with a broader vision in 2017, aimed at middle-class customers over the world. "Asians deserve to enjoy specialized barber services not limited to local style e.g. Cantonese or Shanghainese, but for Asians in general." Mark said. Paying tribute to his father, he spent months preserving the signature of his shop: a vintage barber chair with over half a century of history.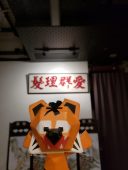 By sharing the same vision of preserving Asian heritage to the globe, DotAsia is proud to collaborate with Oi Kwan Barber's to fly up high across Asia! Please visit
http://oikwanbarbers.asia
for further details and stay tuned with Mark's stories in part 1 & 2 on our DotAsia channels.
This.Is.Asia Newsletter Issues
Would you still recognise me if I grew another 10 years older? #10yearschallenge. Humans age, but what about animals?The artificial intelligence of facial recognition is not only for social media, public or national securities, it is also beneficial for wildlife...
read more