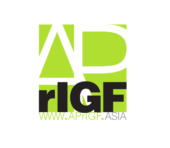 The Asia Pacific Regional Internet Governance Forum (APrIGF) which will be held from 13 – 16 August at Port Vila, Vanuatu is now open for registrations. We have received a total of 108 workshop proposals covering a wide range of topics with Access & Empowerment and Online Privacy & Protection at the top of the list of sub-themes. The draft agenda will be published in mid May. Take a first look at the submitted proposals now at http://apps.2018.rigf.asia/submission/proposallist.
Register yourself and join us for the interesting Internet Governance discussions at http://2018.aprigf.asia.
This.Is.Asia Newsletter Issues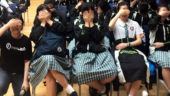 As a long-term partner of Jamie Oliver's Food Revolution in Asia, this year we echo with his worldwide AdEnough campaign which aims to urge Asia media to stop the promotion of junk food via TV advertisements during "Parental Guidance Recommended" timeslots. With...
read more