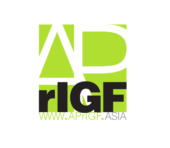 The Asia Pacific Regional Internet Governance Forum (APrIGF) which will be held from 13 – 16 August at Port Vila, Vanuatu is now open for registrations. We have received a total of 108 workshop proposals covering a wide range of topics with Access & Empowerment and Online Privacy & Protection at the top of the list of sub-themes. The draft agenda will be published in mid May. Take a first look at the submitted proposals now at http://apps.2018.rigf.asia/submission/proposallist.
Register yourself and join us for the interesting Internet Governance discussions at http://2018.aprigf.asia.
This.Is.Asia Newsletter Issues
Have you heard of the city that sits on the easternmost terminus of the Trans Siberian railway? Vladivostok is the city that bears the honor. Situated in the Golden Horn Bay in the Russian Far East, it is the location for the 10th edition of the Asia Pacific Regional...
read more