World's Largest Domain Marketplace Powers Sunrise and Landrush Auctions of One and Two Character .Asia Domains Beginning October 22nd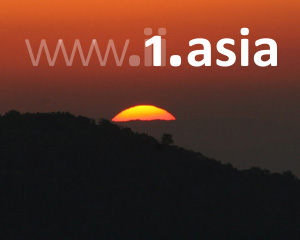 CAMBRIDGE, Mass. – October 22, 2013 – Sedo , the world's largest domain marketplace and monetization provider, today announced a strategic partnership with DotAsia, the organization charged with running the .Asia top-level domain (TLD) and RightOfTheDot.com, a leading domain industry consultancy, to auction a series of rare and never-before-released domain names. Through these auctions, approximately 1,300 one and two character domain names such as 8.asia, 28.asia, and X.asia will be offered to the public for the first time.
The release will begin with a Sunrise offering of one and two character domains that starts on October 22, 2013 and ends on October 30, giving trademark owners an opportunity to register domains that contain their owned marks.  A Landrush period will follow, running November 5-13, enabling the general public to register additional premium one and two character .Asia domains. 
"With the imminent launch of new domains joining extensions like .Com, .Net and .Org, interest in alternative extensions is on the rise, which is something that data from our marketplace has clearly shown," said Sedo's CEO, Tobias Flaitz.  "It makes perfect sense that companies, individuals and domain investors alike would want to acquire domains that identify them with the fastest growing Internet marketplace in the world, and we're excited that DotAsia selected Sedo to help bring some of their best domains to market."
In July 2013, DotAsia announced that it chose RightOfTheDot, LLC as its partner to help facilitate and manage the release and auction of one and two character, and three and four numeric .Asia domains. After researching various Sunrise and Landrush offerings, RightOfTheDot and .Asia selected Sedo for its reach and experience as the best auction partner to bring new premium domains to the Asia market.
"Asia is the Internet's fastest growing market and there are more than 500,000 .Asia names already registered to date!  In addition, large corporations are already using their .Asia domains with sites such as Honda.asia and LiveNation.asia," said Monte Cahn, President and Director of RightOfTheDot, LLC. "Having participated in the successful launch of .Asia in 2008, we are excited to work with DotAsia and Sedo in managing the successful release of these never before registered premium .Asia domain names."
With expanding economies and growing access to technology, Asia has one of the world's largest and fastest growing Internet populations.  For example, China currently has more Internet users than any other country, with 591 million people online.  However, that number only accounts for 42 percent of the country's population, leaving considerable room for growth.  In contrast, many Western nations already have Internet penetration rates higher than 80 percent.
"The right .Asia domain can provide instant access to the fastest growing and one of the most dynamic regions of the world," said Edmon Chung, CEO of DotAsia.  "With Sedo's reach and experience bringing premium domains to market, we're confident that we'll be able to get some of the best .Asia domain names into the hands of the right companies and individuals to increase their online visibility online and improve navigation for Internet users."
Later this year, DotAsia and RightOfTheDot will partner with Sedo to hold additional premium auctions for a portion of the three and four character numeric domains such as 2013.asia, 168.asia and 888.asia.  Those auctions will be announced at a later date.
For more information on the pending auctions, visit www.sedo.com/asia .
 
About DotAsia Organization
The DotAsia Organization is the Sponsoring Organization and Registry Operator for the .ASIA Sponsored Generic Top Level Domain. DotAsia is a not-for-profit, community-based organization incorporated in Hong Kong. Asia has developed into a global force in the international commercial, political and cultural network. The .ASIA domain aspires to embrace this dynamism in the Asia Century to become a nucleus, intersection and breeding ground for Internet activity and development in the region.

About RightOfTheDot, LLC
RightOfTheDot, LLC is an Internet consulting and advisement firm specializing in new and existing TLD strategies, contention resolution and private auction services, board advisement, premium domain and market positioning, sales and services. The new venture is the brainchild of two successful domain and Internet industry veterans, Monte Cahn and Michael H. Berkens, Esq., who posses a unique combination of vision, leadership and domain expertise. This highly qualified consulting group gives you access to the most experienced domain sales and marketing strategists in the industry. Both principals of RightOfTheDot are members of the prestigious Domain Hall Of Fame.  Together, they have participated in more than $350,000,000 in domain sales and assisted in the successful launches of 15 of the existing 22 sTLDs and gTLDs, in addition to several ccTLDs available today.
About Sedo
Sedo, an acronym for "Search Engine for Domain Offers," is the leading domain marketplace and monetization provider. Headquartered in Cologne, Germany and with offices in London, England and Cambridge, Mass., Sedo has assembled the world's largest database of domain names for sale, with more than 17 million listings. The success of Sedo's model has attracted a global base of more than 2 million members.
###
For more information, please contact:
Mike Reilly
fama PR for Sedo
617-986-5008
sedopr@famapr.com