Stand-up Comedy is taking the Asian nightlife by storm. With an increase in the number of local comedy groups, stand-up comedians have embraced this opportunity to showcase their comedic talents to a laugh-hungry audience waiting to be entertained. Local comedy sets in India, Singapore, Malaysia and Hong Kong are mostly sold out on weekend evenings and many established global comedians such as Russell Peters and Michael McIntyre have had more shows in the Asian region in the last few years.
Speaking to INQpop, Paras Sharma, Senior Vice President and General Manager, Southeast Asia, Viacom International Media Networks, commented, "We saw solid viewership of Season 1 of Comedy Central Stand-Up, Asia! last year, which demonstrates that Asia originals have strong appeal with our audiences." They are also looking at ways for audiences to enjoy the comedy shows live, on-air and importantly on online channels too. CEO of LOL Events, Rizal Kamal also mentioned that stand-up comedy in Asia is at its prime at the moment. In terms of comedy acts and the quality of material, Asia has developed in leaps and bounds to make her presence known on the international stage.
A bunch of the comedy clubs mentioned above have also embraced the use of the .Asia domain name. Crackhouse Comedy Club (http://www.crackhousecomedy.asia) was established in 2014 and is the first and longest running comedy club in Malaysia. They have had the likes of Paul Ogata and Douglas Lim perform there. Another example is The Comedy Club Asia (https://www.thecomedyclub.asia/) who are based in Singapore and have been around since 2008. They have had hundreds of comedians perform at their venue and have entertained more than 100000 people. A recent initiative called Comedy Fest Asia (https://comedyfest.asia/) is going to start featuring more acts from foreign and Asian comedians in the coming years. One confirmed comedian on the site, starting his Asian tour soon, is Tom Green. His tour includes stops at Singapore, Hong Kong and Thailand among others.
With the appetite of online entertainment on the rise in Asia, the importance for these comedians to have an online identity cannot be understated. The next stand-up comedian may come from Asia and having a dedicated website can be perfect way to start his/her path to stardom.
This.Is.Asia Newsletter Issues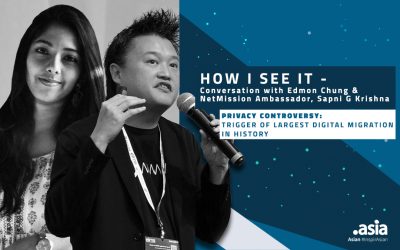 中秋节与春节丶清明节丶端午节并称为中国四大传统节日。受中华文化的影响,中秋节也是东亚和东南亚一些国家尤其是当地的华人华侨的传统节日。 中秋节,农历八月十五,又称仲秋节丶拜月节丶女儿节或团圆节,是中国的传统文化节日,因其恰值三秋之半,故名中秋。中秋节始於唐朝初年,盛行於宋朝,至明清时,已成为与春节齐名的中国主要节日之一。 2006年5月20日,中国国务院在中央政府门户网上发出通知,批准文化部确定并公布中秋节例在第一批国家级非物质文化遗产名录。自2008年起中秋节被列为国家法定节假日。...
read more