Mainly due to increased foreign direct investments and a considerable boost to the manufacturing sector, Vietnam is projected to be the fastest growing economy in Southeast Asia. According to the Institute of Chartered Accountants in England and Wales' recent Economic Insight: South East Asia report, the Vietnamese economy is expected to grow by 6.7% this year. Forecasts at DBS bank even mention the Vietnamese economy has the potential to overtake Singapore's by 2029. 
Euromonitor International took it a step further and said Vietnam could become the most dynamic market in the world by 2030. With similar situations occurring in different countries in the ASEAN region like Indonesia, Malaysia and Thailand, the value of the ASEAN region is increasing daily. The ASEAN regional economy is projected to expand 4.7% in 2019
The success of Vietnam and the ASEAN region in general can be attributed to the collaborations being seen in Southeast Asia. Some examples of these are the ASEAN +3, Comprehensive and Progressive Agreements for Trans-Pacific Partnership (CPTPP)and the Asia-Pacific Economic Co-operation (APEC). Future agreements are in the works and and can facilitate the growth of the region. 
With the Asian region becoming more unified, the strategy for companies going online has to change too. In addition to securing your country's online presence, companies need to consider their Asian identity at the same time. The companies which have presence in the region are taking advantage of the .Asia domain name too. Take Subaru (https://www.subaru.asia/) and agnès b. (https://www.agnesb.asia). In Vietnam, we are seeing local companies embracing the Asian audience as well. One example is Taste Vietnam (https://tastevietnam.asia), a Vietnamese restauranteur wanting to spread the Vietnamese cuisine outwards to Asia and the world. There were around 3600 new creates for .Asia domain names in Vietnam in 2018 and 2025 new creates as of June 2019. 
The different countries in the Asian region are showing tremendous growth these days and with more collaborations on the cards, the value of ASEAN region is showing no signs of letting up.
This.Is.Asia Newsletter Issues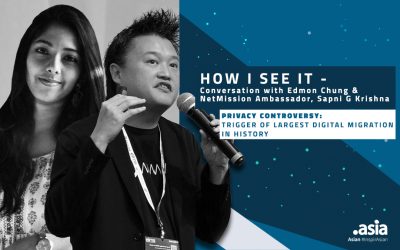 中秋节与春节丶清明节丶端午节并称为中国四大传统节日。受中华文化的影响,中秋节也是东亚和东南亚一些国家尤其是当地的华人华侨的传统节日。 中秋节,农历八月十五,又称仲秋节丶拜月节丶女儿节或团圆节,是中国的传统文化节日,因其恰值三秋之半,故名中秋。中秋节始於唐朝初年,盛行於宋朝,至明清时,已成为与春节齐名的中国主要节日之一。 2006年5月20日,中国国务院在中央政府门户网上发出通知,批准文化部确定并公布中秋节例在第一批国家级非物质文化遗产名录。自2008年起中秋节被列为国家法定节假日。...
read more