Last year we wrote about the PROUD Short Film created, produced and directed by Asian American actress Jackie Dallas.  Since then, PROUD (www.proudshortfilm.asia) has been chosen to be screened at numerous film festivals both in the U.S. and internationally.  It is also the proud recipient of "Best Short Film" award from the Independent Talents Film Festival.  Check out our recent interview with Jackie Dallas to find out more about her journey and the Proud Short Film.
If you haven't seen the film yet, now is your chance!  Proud Short Film is on YouTube!  Don't forget to subscribe to the @dotasia channel for more original videos AND @jaxdallas to see more of her work!
This.Is.Asia Newsletter Issues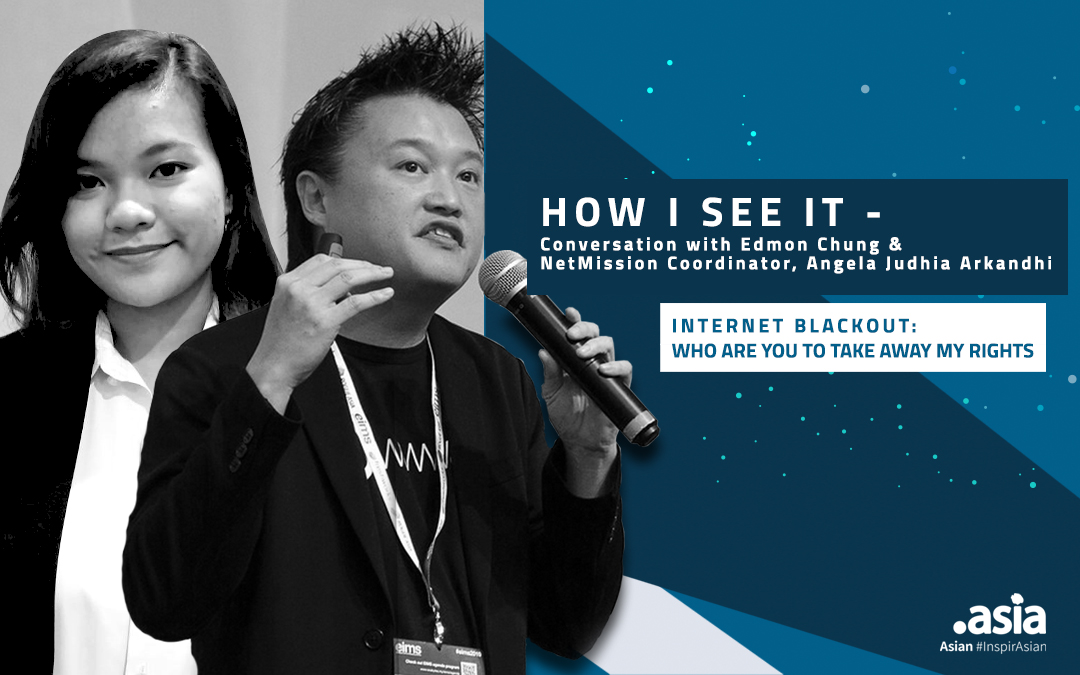 Have you experienced an Internet blackout? Such incidence might occur when a city is hit by natural disaster or facing cyberattack. The outage of Internet service experienced by the people of Myanmar recently did not happen because of any such reasons above however, but about politics.
In this episode, Edmon Chung, the CEO of DotAsia Organisation, and Angela Arkandhi, NetMission ambassador — a university student from Indonesia who is passionate about Internet governance and digital policy — are going to explore how the Internet shutdown refrains us from exercising our rights. What are the compromises between tackling the dissemination of false information and ensuring freedom of speech online? Is Internet shutdown not an open-air prison for those who are experiencing it?
read more