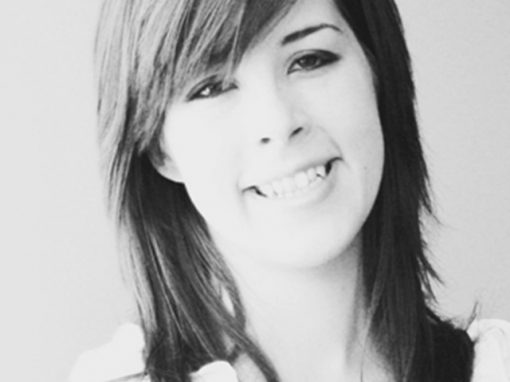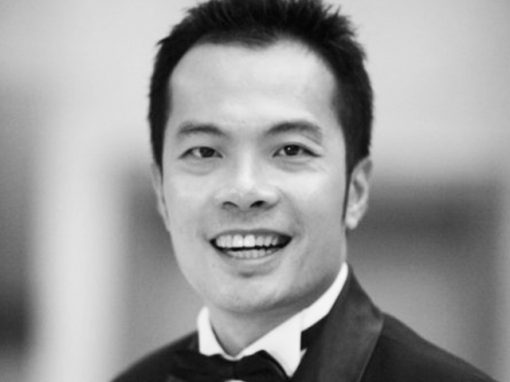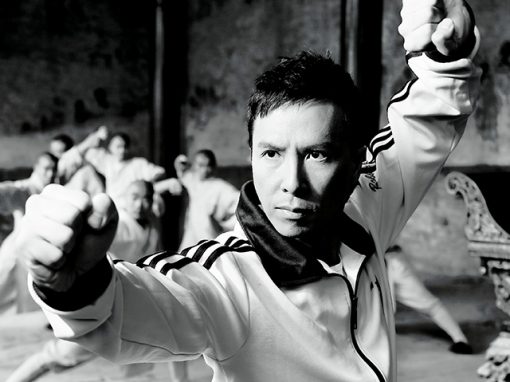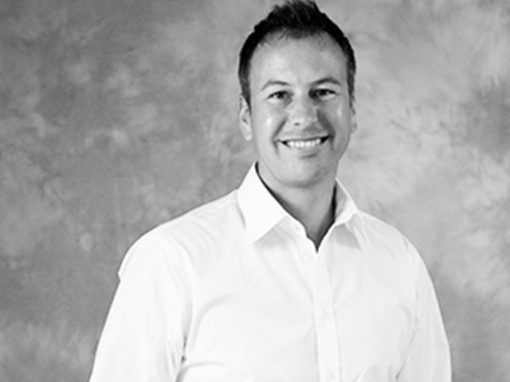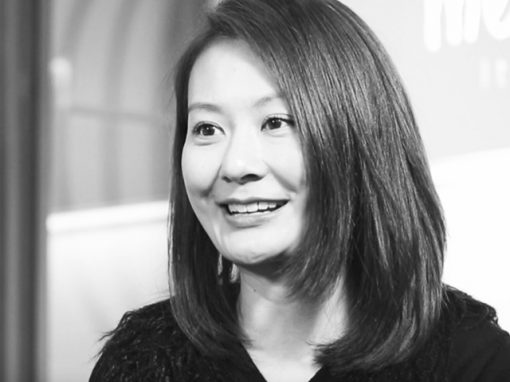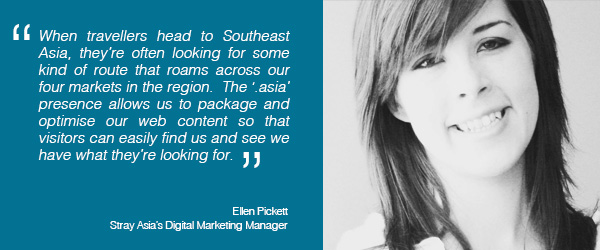 Major benefit of '.asia' domain name
A distinctive regional identity
Strong search engine performance
A base for growth
A distinctive regional identity
Founded in New Zealand in 2002, Stray provides a hop on, hop off travel network with the goal of taking backpackers further 'off the beaten track'. The company initially set up a flexible bus network in its home market but four years ago expanded the network to bring services to Laos and northern Thailand.
These days, Stray Asia's guests are transported by bus, train, longboat and even tuk tuk to unique remote destinations, which now also include spots in Cambodia and Vietnam.
Ellen Pickett, Stray's digital marketing manager, said: "While the New Zealand and Asian operations clearly have a similar ethos and appeal, it was important that we distinguish between the two offers online so potential customers could find what they're looking for. From the moment we started doing business in Asia we covered two destinations, so a country-specific domain would never have worked for us. And we needed something separate from our dotcom property. The '.asia' domain gave us a distinctive, representative, regional presence straight away."
Strong search engine performance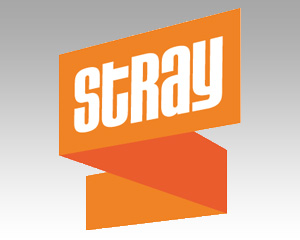 Stray Asia's '.asia' website performs particularly well, hitting the first page of results, in online searches for key terms, such as 'hop on, hop off' and 'flexible travel' when combined with its travel destinations. Gathering all of the destinations, travel and accommodation options into a single space allows it to make a strong online impact.
Ellen Pickett explained: "When travellers head to Southeast Asia, they're often looking for some kind of route that roams across our four markets in the region. The '.asia' presence allows us to package and optimise our web content so that visitors can easily find us and see we have what they're looking for. For example, it helps draw attention to us when a user is scanning down a search results page. We get a lot of search traffic from the UK and other English-speaking countries. Simply put, a general Asian internet domain is ideal for a travel company offering services in the region."
A base for growth
As well as contributing to its search engine performance, having a '.asia' domain name has also positioned the company well for further growth.
Ellen Pickett said: "When we first set up in Asia, we of course hoped for success but you can never really be sure how things will turn out. By delivering a good product, our sales achieved the take-up we were looking for and our guests felt we were delivering on our promise to take them off the beaten track. When it became clear that we had the opportunity to extend the network into other markets, all we had to concern ourselves with was the main focus of our business – that is, finding the right partners and transport options to make that possible. An online home for the extended operations was already in place."
Testimonial:
Stray Asia
Name of organization: Stray Asia
Type of business: Travel operator
Web addresses: www.StrayTravel.asia