Edmon CHUNG, Chief Executive Officer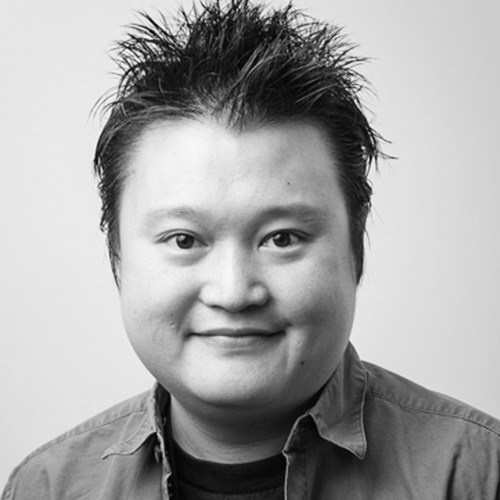 Edmon Chung is serving as the CEO for DotAsia Organisation and heads the secretariat for the Asia Pacific Regional Internet Governance Forum (APrIGF). Edmon currently Co-Chairs the ICANN Joint ccNSO/GNSO IDN Working Group (JIG) and participates extensively on Internet governance issues.
Edmon is an inventor of patents underlying technologies for internationalized domain names (IDN) and email addresses on the Internet. Edmon has served on many global IDN related committees, including technical and policy groups, that made it possible for the introduction of multilingual domain names and email addresses on the Internet. Edmon founded Neteka Inc. in partnership with the University of Toronto Innovations Foundation in 1999, and went on to win the Most Innovative Award in the Chinese Canadian Entrepreneurship Award in 2001. In 2000, Edmon was selected by The Globe and Mail as one of the Young Canadian Leaders. Between 2007 and 2010, Edmon served as an elected member on the ICANN GNSO Council. Between 2010 and 2012, Edmon served as an elected member on the ICANN At-Large Advisory Committee (ALAC) from the Asia Pacific Region. Between 2006 and 2011, Edmon served as an elected member of the Elections Committee of the Hong Kong Special Administrative Region in the Information Technology Subsector.
Edmon has a Bachelor of Applied Science and Master of Engineering from the University of Toronto.
Pavan BUDHRANI, Director of Business Development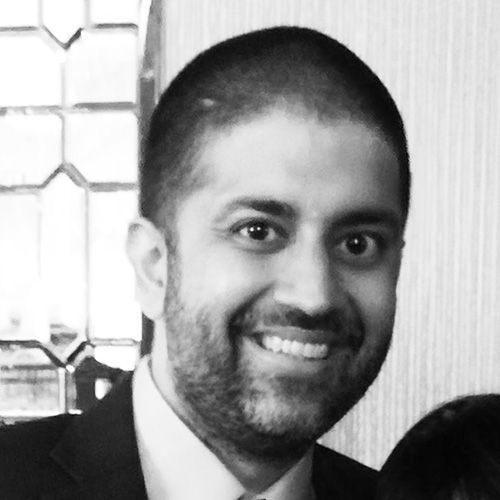 Pavan Budhrani is the Director of Business Development for DotAsia Organisation. He is heavily involved in media related activities like drafting press releases and organizing press events. In addition, he also organizes events around the globe for promoting the DotAsia Brand. Since joining the company, he has been aiding the CEO for his role as Secretariat for the APRALO.
Prior to establishing his career as a Communications Manager, Pavan spent 4 years at the City University of Hong Kong graduating with first class honors in the Marketing Bachelors Degree. He has worked with the likes of Octopus Company Ltd and The Dairy Farm Group during his time at University. In addition, he also possesses a distinction in Business Administration.
Rebecca CHAN, Finance & Compliance Officer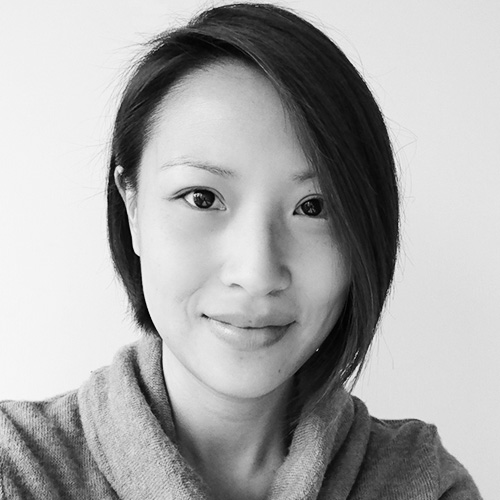 As the Finance & Compliance Officer, Rebecca Chan oversees the policy compliance of the .Asia registry and registrars, as well as the financial operations of the DotAsia Organisation. Rebecca is also the liaison with ICANN and registrars on accreditation and billing processes.
Rebecca has been working in the domain name industry since 1999. Before joining DotAsia, Rebecca worked as an executive of an ICANN Accredited Registrar. Prior to that, Rebecca was the Corporate Resource Manager at a domain registration solutions provider specializing in IDN technologies.
Rebecca has a B.A.Sc. and a M.Eng. degree from the University of Toronto.
Freda CHEUNG, Marketing Director & Executive Assistant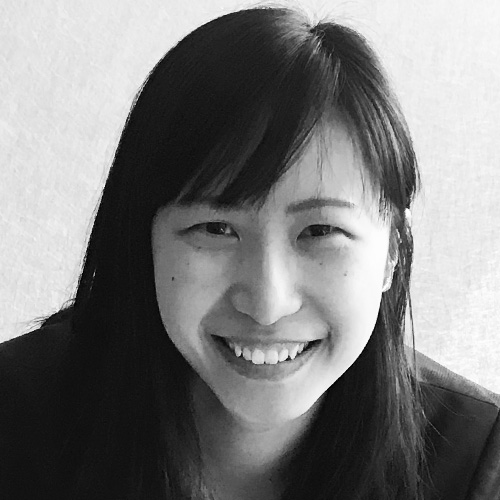 Freda Cheung is an Executive Assistant with six years of experience working with the executive teams in hotel and aviation industry. Freda is dedicated to support the team and maintain a good working environment for smooth operations. Freda is currently finishing her Bachelor of Arts in Business Management and hopes to support the development of DotAsia.
Clement CHAN, Social Media Producer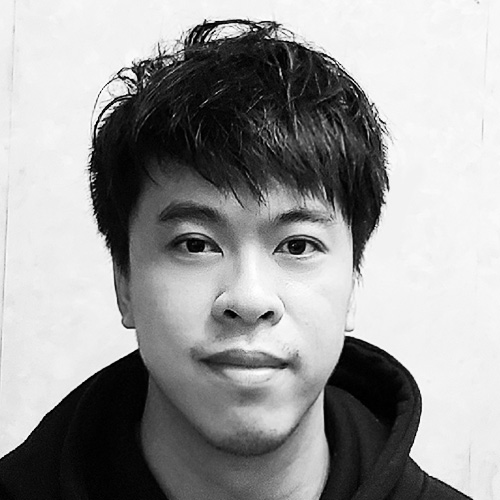 Clement Chan is the Social Media Producer for DotAsia Organisation. He is in charge of producing social media content for various DotAsia's projects including Ajitora, DotAsia, Go.Asia, Netmission and many other ones. He is tasked with creating and executing DotAsia's social media strategy by producing visual content with a goal to increase DotAsia's brand awareness.
Prior to joining DotAsia, Clement has worked as a social media manager for a Digital Marketing agency which had handled clients like AIA, Studio City Macau, and Lane Crawford. He has also worked for HKTV, a supposed free to license television network as a creative content developer that helped the company grew from a few hundred social media followings to three hundred thousand in just a couple of year. He also enjoys filmmaking on his own time and makes videos while he travels. Clement holds a Bachelor of Fine Arts degree from Ryerson University in Toronto, Canada.
Leona CHEN, Vice President of Registrar Relations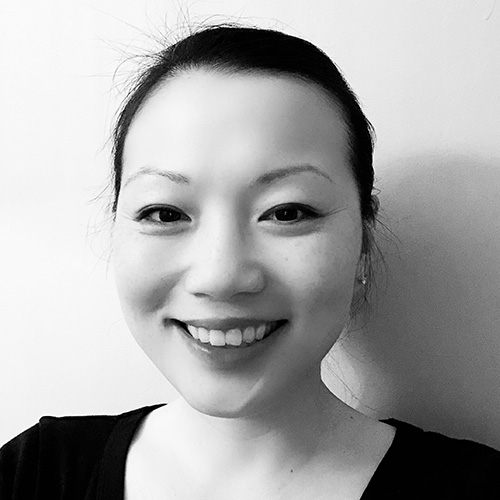 Leona Chen-Birkner is the current Vice President of Registrar Relations for DotAsia Organisation, and a key member of the team that launched the entity in Asia in 2006. With this capacity, she is responsible in addressing issues surrounding the launch of the new top level domain name .Asia, and serves as the main link between DotAsia Organisation and .Asia accredited registrars. She is also involved in marketing initiatives aimed to promote .Asia to Asian communities worldwide.
Over the last seven years, Leona has worked extensively in various government and technology organizations in Canada and Japan. Prior to joining DotAsia Organisation, Leona was with IBM Canada and later with JENS Corp in Tokyo, Japan where she handled corporate affairs duties.
Leona holds a Master's degree from the University of Toronto in Asia Pacific Studies. She speaks English, Cantonese, Mandarin and Japanese.
Jennifer CHUNG, Director of Corporate Knowledge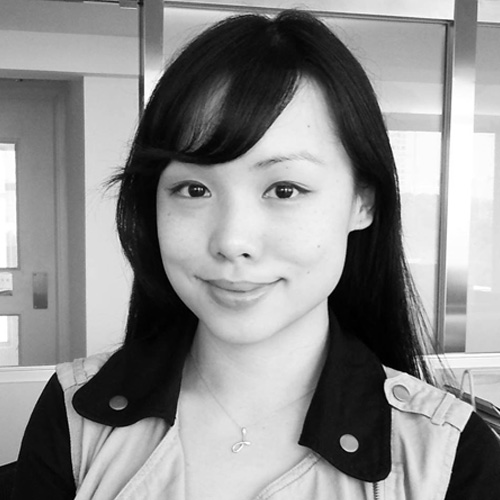 As the Director of Corporate Knowledge, Jennifer oversees the knowledge and policy development for DotAsia in the region and in the industry. Jennifer represents .Asia Registry and participates in bottom-up policy development processes in ICANN. She is active in the internet governance sphere and participates in both global and regional Internet Governance Forums, the WSIS process as part of the Asia Pacific Regional Internet Governance Forum (APrIGF) team. Jennifer also heads the Secretariat for the IANA Stewardship Transition Coordination Group (ICG).
In her previous role as the Policy and Organisational Relations lead, Jennifer was also the editor for Keepclicking.Asia, a quarterly newsletter, and account manager for IoN magazine (restructured as the IoN.asia brand), a quarterly magazine that caters directly to the Domain Name Industry.
Jennifer holds a Bachelor of Laws (LLB) from the University of Hong Kong. Prior to joining DotAsia, Jennifer was with Kasowitz, Benson, Torres & Friedman LLP, a US firm specializing in complex bank litigation. An avid supporter of technology innovation, Jennifer has volunteered time since 2003 working on Internationalized Domain Name (IDN) projects. Jennifer has also spent considerable time in the classical music field as a classical pianist working with the youth artists institute in conjunction with the Van Cliburn piano competition.
Jenna FUNG, Digital Policy & Community Relations Manager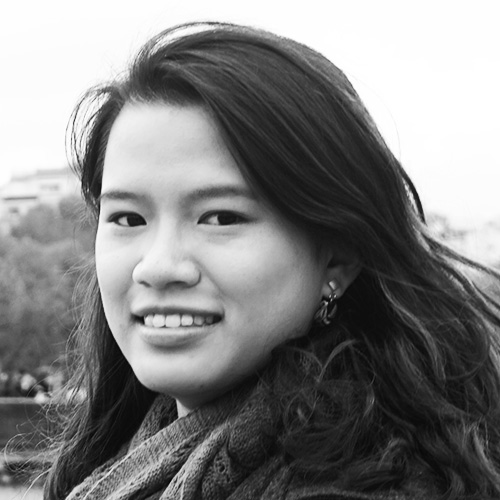 Jenna Fung is the Digital Policy & Community Relations Manager of DotAsia Organisation who oversees the youth program, NetMission Academy, and other regional community projects. She initially joined NetMission.Asia in 2017 as NetMission Ambassador and has been actively involved in community engagement since then.
She has been involved in a variety of youth projects and in Youth Internet Governance Forum (yIGF) in Hong Kong and Asia Pacific Regions as coordinator since 2018. She has also been engaged in the secretarial team of the Asia Pacific Regional Internet Governance Forum (APrIGF) and part of the organizing committee of the Asia Pacific Internet Governance Academy (APIGA) since 2019. She is also representing NetMission.Asia as one of the ALS Representatives at Asia Pacific Regional At-Large Organisation (APRALO) at ICANN.
She is passionate about data privacy and protection, surveillance, social innovation and digital sustainability. She has been interned in different fields including business management, company secretarial services, and marketing and public relations in Beijing, Hong Kong and Seville. In her personal life, she enjoys dancing, reading and traveling.
Twitter: https://twitter.com/jennarationz
LinkedIn: https://www.linkedin.com/in/jenna-fung/
NetMission
Facebook: https://nma.asia
Instagram: https://www.instagram.com/netmission
Twitter: https://twitter.com/netmission
LinkedIn: https://www.linkedin.com/company/netmission/
June LAU, Community Relations & Project Manager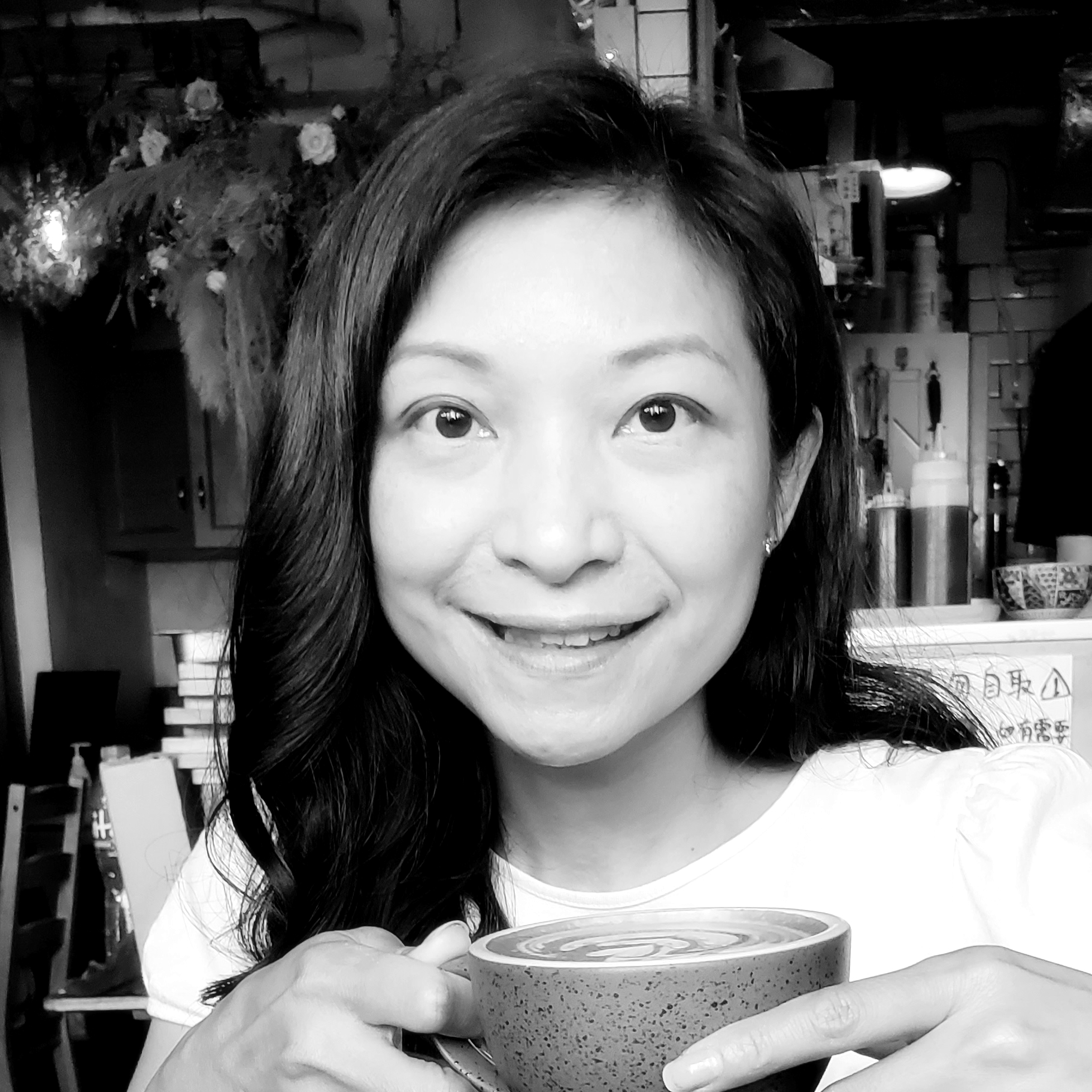 June is the Community Relations & Project Manager with DotAsia Organisation. June is responsible for liaising with DotAsia's members and community. Alongside, she manages city wide projects including "iCity" which promotes ICT to youths.
Prior to DotAsia, June has over 10 years of experience in IT supply chain management. She handled many different projects at IBM Canada and Hong Kong. June's capacities includes project management, acquisition management, software system implementation , internal audit control and business development. To name a few, some projects she managed comprise of Elections Canada, IBM/Lenovo acquisition, IBM/Geodis acquisition, and SAP deployment.
June has a Bachelor of Business Management with Distinction from RMIT University in Australia as well as a Hotel & Restaurant Management Diploma with Honors from George Brown College in Canada.
Clement LEONG, Volunteer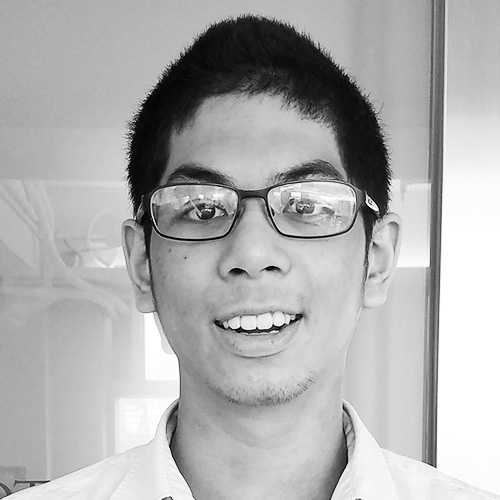 Clement Leong, more commonly known as "Stinky", is a passionate esports fan. He plays a supporting role in DotAsia's various community projects and content creation. Stinky is involved in the DotA 2 esports scene as a tournament organiser, broadcaster and community practice room administrator. He is also a moderator in an unrelated 10 million+ subscriber reddit community. In his free time Stinky enjoys both video and physical games, writing, and 3d animation and looks to applying them in his professional work.
Aaron SP, Director of Communications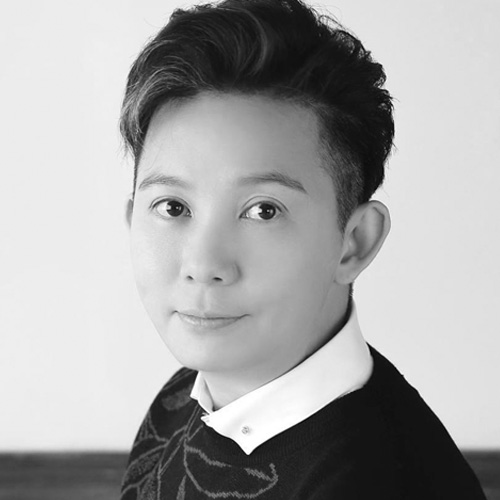 Aaron has an extensive career in the Entertainment and Marketing field. Having graduated from a school of Performing Arts in France, she spent several years working as a lyricist and playwright before entering the marketing field. Aaron is a multi-talented person who possesses near perfect knowledge of every aspect of the marketing and entertainment industry locally. She helped put together the DotAsia Landrush Celebration party by inviting some prominent celebrities to be part of the big celebrations.
In 2008, Aaron organized a program to celebrate 100 years of Hong Kong Film. Aaron organized some large-scale international music concerts such as Kenny G World Tour and Wonder Girl Asia Tour in Hong Kong. In the year on 2009, Aaron participated in the production and online promotion of a Hong Kong movie "BreakupClub.asia" and the movie became the top 10 box office record in 2010.
She has organized the production of 5th Asian Film Awards Ceremony in Hong Kong. As well as participated the 29th and 30th Hong Kong Film Awards Ceremony.
Kelvin TRUONG, Director of Technology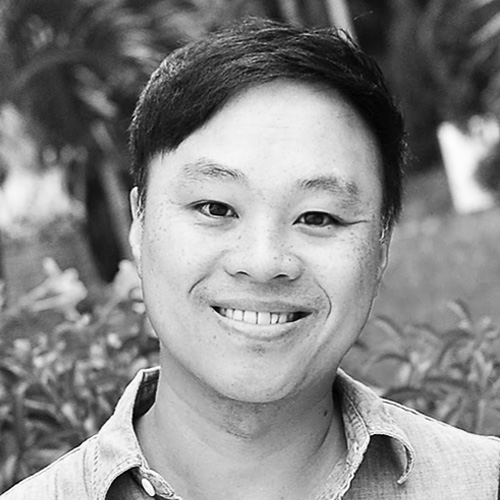 As Technology Director in a rapidly growing company, this graphics-designing snowboarder from Canada has the savoury responsibilities of managing server/audio/visual systems, web assets and systems strategies, for DotAsia Organisation. Kelvin's enthusiasm for technology and problem-solving coupled with a passion for design has allowed him to thrive in this high-octane role.
For over 20 years, Kelvin has held a wide range of technical and creative roles within the Information Technology Industry – having worked in major enterprises such as MOJO Radio Station (AM640), Computer City, UPS, and finally IBM where he led major IT projects for 5 years before moving to Hong Kong where he joined an IT startup firm and eventually joining DotAsia Organisation.
Kelvin holds a Business/Marketing Degree from the Royal Melbourne Institute of Technology and has completed a Web Development program at Centennial College in Toronto, Canada.
Karry YU, Senior Strategic Development Manager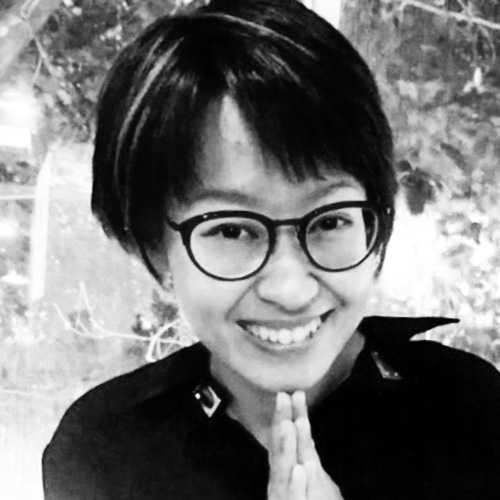 As a pleasant and professional specialist in PR & marketing in media, retail and FMCG sectors , Karry has developed a proven network with media and commercial partners for 5 years. In addition to the valuable experience in GroupM & New Media Group as Content Manager, her strength in content development in various media channels did contribute to achieve the company & clients' expectation with awards recognition.
Karry holds a Bachelor Degree of Arts in Translation & Interpretation City University of Hong Kong and is a Senior Strategic Development Manager at DotAsia.
Ajitora, Stakeholder Engagement Manager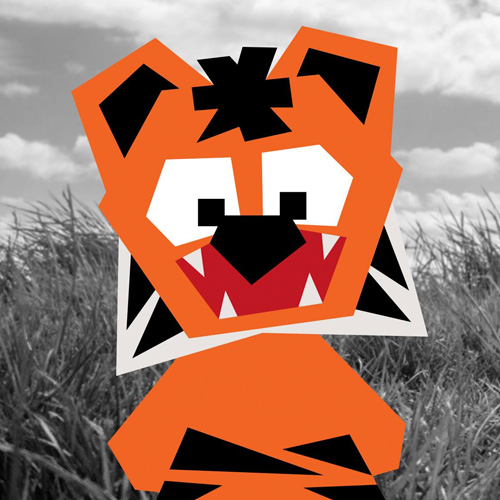 I am Ajitora, the Stakeholder Engagement Manager at DotAsia. My job is to tell the world about the community work we do at DotAsia, and also to invite the world to join in our vision of harmony for progress and sustainability in Asia.