Media Contact:
If you are a member of the media and wish to follow up on a recent news release, discuss topics related to Asia's Internet and the .Asia web extension, or arrange an interview with spokespersons, please contact us.
Address
12/F, Daily House
35-37 Haiphong Road, Tsim Sha Tsui,
Kowloon, Hong Kong


Recently the .asia top level domain made a number of changes to eligibility, the main one being to enable anyone, anywhere with an interest in Asia to register a .asia domain name. As the Asian region expands, and Asian communities around the world grow and diversify, there are some great opportunities ahead. There are challenges ahead for .asia, as with any top level domain, but their experiences can also be instructive. Recently Leona Chen-Birkner, Vice President of Registrar Relations for DotAsia Organisation, sat down with Domain Pulse to discuss DotAsia's experiences, and what the future looks like.



Inaugurated in 2007, the Asian Film Awards (AFA) celebrates excellence in Asian cinema through the annual presentation of awards to the many diverse talents and films that make up the dynamic film...

The "iCity" initiative is supported by the Office of the Government Chief Information Officer (OGCIO) of the HKSAR and organized by Chinese YMCA of Hong Kong, with DotAsia Organisation...

Go.Asia — www.go.asia — is a charitable initiative launched by DotAsia and spearheaded by Hong Kong Martial Arts Superstar Donnie Yen and his wife, Ms. Cissy Wang. The vision of Go.Asia...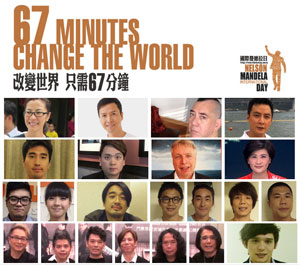 Mandela Day Asia — www.mandeladay.asia — brings the Mandela Day Campaign to Asia. The Mandela Day campaign message is simple: Mr Mandela gave 67 years of his life fighting for the rights...

This.is.Asia October 2021 Issue
This.is.Asia August 2021 Issue