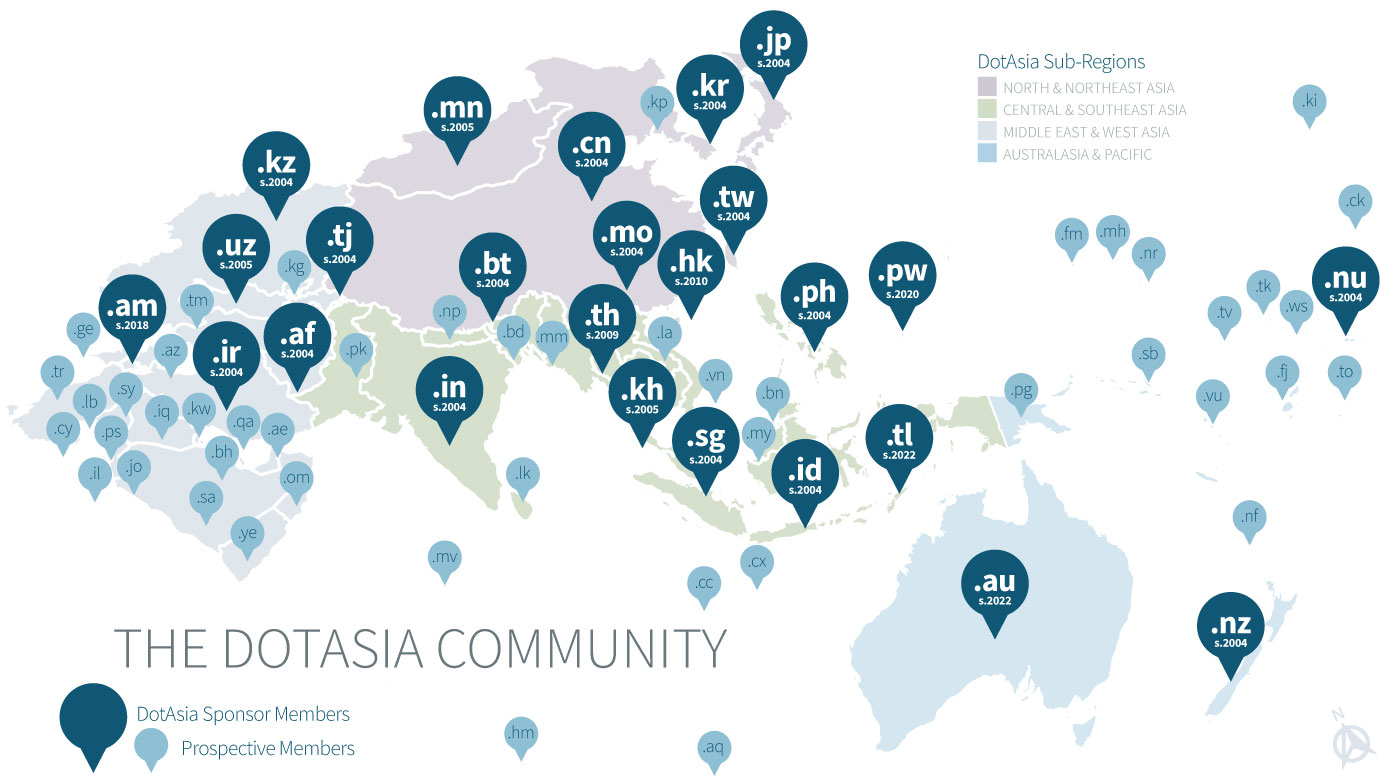 DotAsia Community & Membership
DotAsia is a community-based bottom-up initiative, with a membership-based not-for-profit organisation structure. There are 2 types of members defined:
1. Sponsor Members
Sponsor Members shall be organisations in the Pan-Asia and Asia-Pacific region, as defined by ICANN's Asia / Australia / Pacific Region (based on the ICANN Region definitions) that manage and operate any of the country code Top Level Domain (ccTLD) registries in the region.
2. Co-Sponsor Members
Co-Sponsor Members shall be regional-based Internet, Information Technology, Telecommunications, non-profit, NGO or other relevant community organizations in the Pan-Asia and Asia-Pacific region.
The boundaries of the DotAsia community are defined based on the ICANN Asia / Australia / Pacific region (http://www.icann.org/montreal/geo-regions-topic.htm), within an inclusive approach in mind. To ensure that the Board of Directors is relevant and representative of the multicultural Pan-Asia and Asia-Pacific region, geographical diversity will be an important criterion for the selection of the Directors. This geographical diversity requirement will be enforced and at least one individual from each of the 4 Sub-Regions will be represented on the Board.
The DotAsia Sub-Regions are defined as the following 4 Areas: 1. North & Northeast Asia; 2. South & Southeast Asia; 3. Middle East & West Asia; and, 4. Australasia & Pacific. The included economies and countries along with the corresponding categorization are based on the following 3 sources:
DotAsia membership remains open to new members. Members value contributing to the governance of the .Asia Sponsored gTLD registry as a key benefit. All Sponsor Members or Co-Sponsor Members enjoy the same benefits and are treated equally no matter when they join, so eligible organisations may join the initiative at their own pace.
As DotAsia continues its outreach to recruit members from the region, these efforts will also help further the community mandate of the organisation as well as to help bring local constituencies into the regional and international Internet community and forums.
DotAsia Mailing Lists
Brief descriptions and listing of the DotAsia Member and Governance Mailing lists can be found here.
DotAsia Board of Directors
The Board of Directors of DotAsia is made up of a maximum of 11 members: 8 seats returned by Sponsor Members, 2 seats returned by Co-Sponsor Members, and 1 seat for the CEO appointed by the Board. Each elected member serves for 2-year terms and are eligible for re-election. While the nomination and voting of the Board elections are through organizational members, all Board members serve on the DotAsia board in their personal capacity and on a volunteer basis.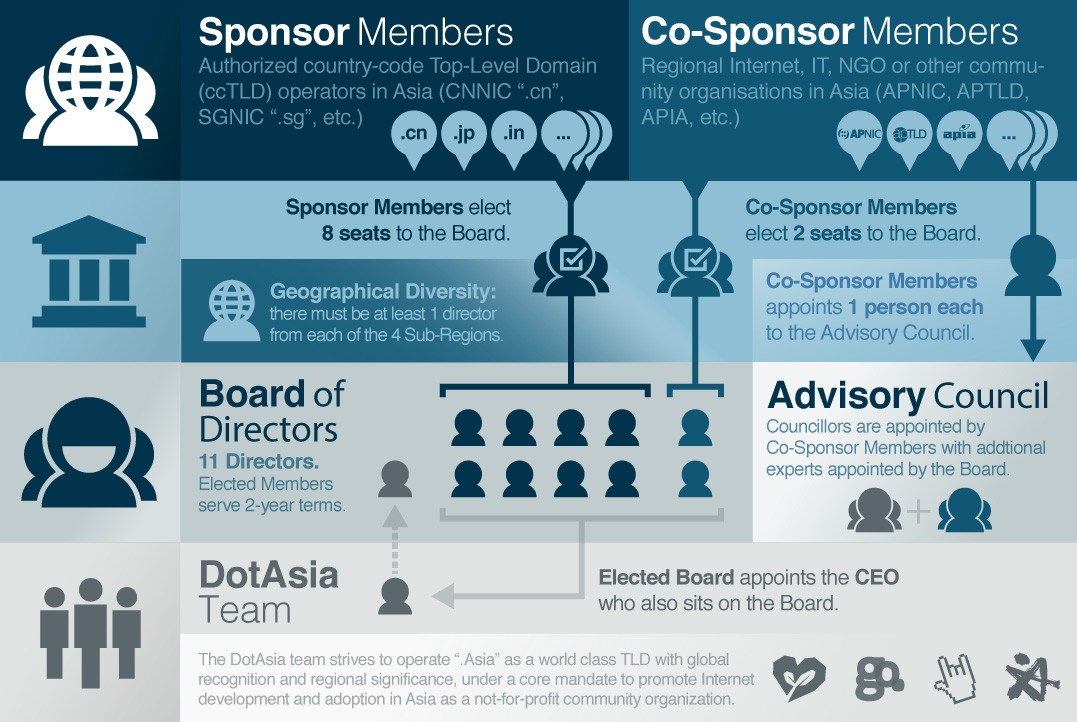 The Board of Directors oversee the governance of the organization and are advised on policy matters by an [Advisory Council] populated by one representative from each Co-Sponsor Members along with other industry and community experts in the region.
The direct and close involvement of many regional ccTLDs ensures a wealth of knowledge and expertise in the operational and policy management of a TLD registry in the Pan-Asia and Asia-Pacific region. Furthermore, representation in governance from successful Asia-Pacific Internet and Information Technology groups, provides broad representation and relevance from the Pan-Asia and Asia-Pacific community. Together they create a well-balanced governance structure that forms a solid foundation for a successful TLD registry for Asia.
Current Board Members

Santanu ACHARYA (SOI) is Head of Finance, Audit, Accounts, Taxation and Compliances with National Internet Exchange of India (NIXI), the Registry operator of India's ccTLD – .IN
Santanu is a daring leader & strategic qualified finance professional with 25 years of experience in developing financial strategy, conducting revenue analysis, increasing cost efficiency, steering fraud investigations and meeting organizational objectives, as well as in designing financial strategies for maximizing profitability & revenue and attaining an organization's goals.
With his decades-long engagement in the IT industry and NIXI in particular, he has also developed a profound expertise in the Names and Numbers area.
An effective leader with excellent communication, negotiation and relationship building skills, he spearheaded various projects on enhancement of operating, fiscal and technological policies.
Thanks in particular to his work, NIXI earned a prestigious 2019-20 National Award for Excellence in Financial Reporting in India from the Institute of Chartered Accountants of
Santanu holds Masters in Commerce and is a Qualified Chartered Accountant, the highest national qualification and also is a Certified Fraud Prevention Controller.
He is married & blessed with one daughter and resides with his family in New Delhi, India.
"With my experience, I would like to contribute to the DotAsia community by helping promote best practices and an accountable governance structure. "
Kashif ADEEL, Board Finance Committee (BFC) Chair

Kashif ADEEL (SOI), with over 20 years of management experience spread across large scale business and technology transformation initiatives with some of the largest financial institutions in the Middle East and Pakistan, is a technology evangelist and advocate.
As a mentor and coach to start up and technological initiatives, he has strong expertise in digital transformation, IT Strategy and Governance, Enterprise Architecture and Agile delivery. He has spearheaded digital and transformation initiatives to implement cutting edge and emerging digital technologies including but not limited to – BlockChain, Artificial Intelligence; Robotics Process Automation & Internet of Things.
He is an advisor to various digital, training and start-up companies. As an active researcher, Kashif has presented and published various papers on technology and its innovative applications in various reputed journals & conferences. He has also worked as technology research reviewer of an international journal. He was also invited to address conferences as Chair/Keynote/Moderator in various international conferences/events in Asia Pacific, Middle East and European countries. He is currently part of APNG Executive Team and previously served as 12th APNG Camp Co-Chair held at Hiroshima, Japan.
His qualifications include Certified Governance in Enterprise IT (CGEIT), Project Management Professional (PMP), Agile Program Management (Agile PgM), Scaled Agile (SAFe Agilest), IBM BlockChain Essentials, BlockChain Business Foundation, Scrum Master, ITIL and COBIT5 and Master's Degree in Software Project Management.

Satish BABU (SOI) is a Free Software activist, early Internet advocate and development professional based out of Kerala, India. He is the founding Director of the International Centre for Free and Open Source Software (ICFOSS), an autonomous academic/research institution of the Government of Kerala, India, where he worked from March 2011 to September 2015. He was earlier the CEO of SIFFS, a co-founder and President of InApp Information Technologies, and is associated with national and international professional societies such as IEEE, Internet Society (ISOC), ICANN, and the Computer Society of India (CSI).
Satish has been active in Internet Governance since the 2009 IGF. He was a Fellow of the 2012 European Summer School in Internet Governance (EuroSSIG). He is associated with ICANN since 2012 and with ISOC as a member since 2009. He was appointed the Interim Chair of the Asian, Australasian and Pacific Islands Regional At-Large Organization (APRALO) of ICANN in Sep 2016, and elected as Chair in Nov 2016.

Andi BUDIMANSYAH (SOI) – Currently, he is the Chair of the Indonesia IT Federation, which consists of the IT-related Association in Indonesia. Besides, he is also one of the Councilors of the ASEAN Chief Information Officer Association (ACIOA).
During his eight years as Chairman and CEO of PANDI ccTLD.ID (2011-2019), he has brought PANDI forward rapidly through product and service development, marketing and socialization, policy development, compliance with ISO standards, and community involvement in decision making, to have panels and policy for domain dispute resolution.
With 32 years of experience in the IT field, he started his career as a computer programmer, system analyst, to the managerial level at the Yellow Pages Publisher company in Indonesia during 1988-1998.
He has been in several business fields, ranging from call-centers, Internet Service Providers, TV Broadcasts, System Developers, and IT Consultants.
His track record in organizations is also quite large, including at the ISP Association, Indonesia Wireless, ID-IGF, ISOC Indonesia Jakarta Chapter.
He is also very interested in Cybersecurity and Privacy security and its mitigation.

Arthur CHANG (SOI), has over 30 years of sales, marketing and general management experience in the information technology and internet industries. He is also a serial entrepreneur with 3 companies found in the mobile, Internet and E-commerce arena.
Prior to founding the latest eBeauty Group, which is a USD3Billion+ GMV e-commerce company with over 3000 staff, Mr. Chang served as the Vice President of Global Sales at Alibaba.com Limited, a leading e-commerce company in China which was listed on the Stock Exchange with stock code 1688 prior to its privatization ("Alibaba.com"). Before joining Alibaba.com in January 2008, Mr. Chang was an executive director and chief executive officer of Green Tomato Limited, a company specializing in mobile enterprise solutions. Prior to that, he was Managing Director, Asia Pacific at VeriSign (Nasdaq: VRSN) from 1999 to 2002 and General Manager at General Data Systems Co. Ltd., a joint venture of GEIS International Inc..
Mr. Chang received a bachelor's degree in computer studies from the University of Hong Kong and a master's degree in business administration (MBA) from the Chinese University of Hong Kong in Hong Kong, in November 1988 and December 1996 respectively.

Edmon CHUNG (SOI) is serving as the CEO for DotAsia Organisation and heads the secretariat for the Asia Pacific Regional Internet Governance Forum (APrIGF). Edmon currently Co-Chairs the ICANN Joint ccNSO/GNSO IDN Working Group (JIG) and participates extensively on Internet governance issues.
Edmon is an inventor of patents underlying technologies for internationalized domain names (IDN) and email addresses on the Internet. Edmon has served on many global IDN related committees, including technical and policy groups, that made it possible for the introduction of multilingual domain names and email addresses on the Internet. Edmon founded Neteka Inc. in partnership with the University of Toronto Innovations Foundation in 1999, and went on to win the Most Innovative Award in the Chinese Canadian Entrepreneurship Award in 2001. In 2000, Edmon was selected by The Globe and Mail as one of the Young Canadian Leaders. Between 2007 and 2010, Edmon served as an elected member on the ICANN GNSO Council. Between 2010 and 2012, Edmon served as an elected member on the ICANN At-Large Advisory Committee (ALAC) from the Asia Pacific Region. Between 2006 and 2011, Edmon served as an elected member of the Elections Committee of the Hong Kong Special Administrative Region in the Information Technology Subsector.
Edmon has a Bachelor of Applied Science and Master of Engineering from the University of Toronto.

Jose Emmanuel DISINI (SOI) – I was born and raised in the Manila, Philippines. I moved to California in 1980 to study, and graduated in 1984 from Caltech, specializing in Computer Science. I found work in Silicon Valley, working on the Macintosh, which had then just been released, writing networking software. In 1990 I moved back to Manila, founded one of the first ISPs here, and became the ccTLD for .PH. I've been in the Domain Industry for 30 years.
Transparency and Accountability to its members – that is what I would like to see. DotAsia is a $2M/year business and there needs to be more transparency about how this money is spent. Wasteful expenses should be eliminated, and most importantly, Funds should go only towards projects that are approved by the members, and that benefit the countries and goals of the membership. That is what I promise to work towards.
Murad IBRAGIMOV, Board Governance Committee (BGC) Chair

Born in 1972 in Tashkent, Uzbekistan Murad IBRAGIMOV (SOI), quite early displayed a keen interest in media. At the age of 10 he published first reports for a local youth newspaper and later worked at a local radio station as a reporter and RJ.
After enrollment in the Department of Journalism of the Tashkent State University he began to work at the National TV company as a news reporter and pioneered the local media market with his own show Computer Asia .
His TV journalism career was topped by the position of Editor-in-Chief of a nationwide TV channel.
His expertise and marketing skills took him to the hi-tech area in which he introduced to the Uzbekistani market such global players as Intel, Microsoft, and Fujitsu and was later running a local office of a large international system integrator.
Presently, Murad is the Chief Marketing Officer and Policy Lead of UZINFOCOM, a State System Integrator and the ccTLD registry for .UZ . In that capacity he has contributed to an explosive growth of the ccTLD, which expanded nearly 4-fold in just a two-year span, and to a successful deployment of DNSSEC in Uzbekistan.
Murad is fluent in Uzbek, Russian and English
He is married and resides with his wife and children in Tashkent, Uzbekistan

Alireza SALEH (SOI) is currently the CTO of .IR ccTLD Registry with increasing role in management affairs. Saleh has a B.Sc. degree in civil engineering but has been involved in networking technology for the last 13 years. Before taking on his present responsibilities, he was involved in various aspects of the operation of Iranian Academic NETwork. Most recently he has been involved in IDN development for Persian language and Arabic script and is one of the monitors of the current ICANN IDN tests. He is a frequent participant in meetings of IETF, RIPE, ICANN, ITU-T, APTLD and CENTR.
Ellen STRICKLAND, Board Community Projects Committee (BCC) Chair

Ellen STRICKLAND (SOI) – I have been involved in Internet Governance in the region since the World Summit on the Information Society processes in the early 2000s, while working for the New Zealand government. I have worked for InternetNZ, the home and guardian of the .nz domain, since 2012.
Since joining InternetNZ, I have led the community funding and engagement work and subsequently the policy work of InternetNZ, including leading policy for .nz. My focus at InternetNZ is now international engagement, including at ICANN, the Internet Governance Forum, and at broader Internet Governance related processes and events, including technical community and civil society involvement and inclusion in the Christchurch Call process, a New Zealand and France led iniatiative to help address terrorism and violent extremism online.
I hold a PhD in information and communication policy, having researched Pacific Islands regional digital policy. I had the pleasure to serve as a member, and vice-chair, of the Board of the Pacific Islands chapter of the Internet Society from 2010-2016, and as co-chair of the Pacific Internet Partners from 2012-2015, a regional Internet community focused funding organisation. I also have served as a founding director, since 2012, of Oceania Women's Network Satellites, an Internet infrastructure research and investment company. I currently serve as a member of the Christchurch Call Advisory Network.
Leonid TODOROV, Board Chair

Leonid TODOROV (SOI), earned his M.A. in Linguistics from Moscow State Pedagogical and completed postgraduate studies in international relations, management and business leadership, and economics in Denmark, Taiwan and the US.
Since the onset of the Russian reforms, he served for more than a decade as Chief of Staff to the late PM Yegor Gaidar. His background also includes private sector and academic activities.
In 2008, he joined the Сoordination Сenter for .RU top level domain as Head of Government and International Relations and contributed to the successful launch of the Cyrillic-script IDN ccTLD .РФ and the launch of new gTLDs . ДЕТИ (kids) and .TATAR.
In February 2015, he was appointed as General Manager of the Asia Pacific Top Level Domain Association (APTLD).
As a member of the RIGF Organizing Committee, Leonid has also been engaged in creation and promotion of the Russian Internet Governance Forum. He was also sitting on the Multistakeholder Steering Group of the Asia Pacific Regional Internet Governance Forum (APrIGF) until 2020. In 2013-2014, he sat on the ISOC Advisory Business Council and currently holds membership in a number of community councils including the CCNSO Standing Committee on ICANN Strategic and Operational Plan, the dotAsia Registry Advisory Council, and the High-Level Advisory Council of the World internet Conference (China, among others.)
Leonid also is a faculty member of the European Summer School on Internet Governance and the Asia Pacific Internet Governance Academy, and an advisor to the Asia Pacific Internet School on Internet Governance .
Leonid's focus is on ccTLDs' operation, Internet governance, new gTLDs, public policy and international cooperation in the ICT area, and cybersecurity. He has authored and coauthored a number of publications on these issues, and presented at various national and international events.
He is married and resides with his wife and family in Moscow, Russia.
Previous Board Members
Che-Hoo CHENG

(Sep 2006 – Feb 2012)

Nicole CHAN

(Feb 2020 – Feb 2022)

Billy Mooho CHEON

(Feb 2020 – Feb 2022)

Ching CHIAO

(Feb 2013 – Feb 2016)

Joel E. DISINI

(Jun 2008 – Feb 2020) (Re-elected Feb 2021, currently serving)

Atsushi ENDO

(Sep 2006 – Jun 2020)

Lianna GALSTYAN

(Feb 2019 – Nov 2020)

Stafford L.K. GUEST

(Feb 2010 – Feb 2016)

Indra K. HARTONO

(Mar 2003 – Sep 2006)

Hirofumi HOTTA

(Mar 2003 – Sep 2006)

Maureen HILYARD

(Feb 2016 – Feb 2022)

Yong Wan JU

(Feb 2018 – May 2019)

Prof. Kanchana KANCHANASUT

(Feb 2016 – Feb 2018)

Dr. LAI Fei Pei

(Sep 2006 – Jun 2008)

Xiaodong LEE

(Feb 2011 – Feb 2019)

LI Guang Hao

(Sep 2006 – Feb 2011)

LIM Choon Sai

(Sep 2006 – Feb 2021)

Tommy MATSUMOTO

(Sep 2006 – Feb 2021)

J. William SEMICH

(Jun 2008 – Feb 2010)

Dr. Siavash SHAHSHAHANI

(Sep 2006 – Jun 2008)

Dr. SIR Jae-Chul

(Sep 2006 – Feb 2018)

Richard ST. CLAIR

(Mar 2003 – Jun 2008)

Dr. THAM Yiu Kwok

(Sep 2006 – Feb 2021)

Dr. TSENG Shian-Shyong

(Mar 2003 – Sep 2006)

YU Yang

(Mar 2003 – Sep 2006)
DotAsia Advisory Council
The Advisory Council advises the Board on all policy matters. The Advisory Council is constituted based on appointments from Co-Sponsor Members (one person per Co-Sponsor Member) in addition to experts appointed by the Board.
AC Terms of Reference (AC-TOR)
Advise the DotAsia Board and Team on governance and policy matters
Provide advice on Board & other governance (incl. budget & prioritization) processes
Provide advice on .Asia Registry Policies (including technical, market & community)
Advise the DotAsia Board and Team on Community development and engagement activities
Provide advice on community engagement priorities (incl. Internet Governance)
Provide advice on emerging matters (esp. those relevant for AP Internet Community)
Current Advisory Council Members
Izumi AIZU

Prof. Kilnam CHON

(Professor Emeritus, KAIST and Visiting Professor, Keio University)

Khaled FATTAL

(Acting Executive Director, AINC)

Hirofumi HOTTA

Dr. Kenny HUANG

(Advisor, CDNC)

Ole JACOBSEN

(Board of Director, APNOG)

Frank CHOW

(Head of HKCERT for APCERT)

Phet SAYO

(Advisor – Skills Programmes, Commonwealth of Learning)

Rajnesh SINGH

(Regional Vice President, ISOC-APAC)

Rupesh SHRESTHA

(Chair, SANOG)

Paul WILSON

(Director General, APNIC)

Timothy WU

(APNG)

Prof. XUE Hong

(Member, APRALO)
Previous Advisory Council Members
Ching CHIAO

(APNG) (2017-2020)

Maria NG Lee Hoon

(Regional Senior Program Specialist, PAN, IDRC) (2003-2012)

Don HOLLANDER

(2006-2008, 2013-2015)

Prof. Kanchana KANCHANASUT

(Co-Chair, APNG) (2006 – 2016)

Roy KO

(Manager, HKCERT for APCERT) (2008-2013)

Ramesh Kumar NADARAJAH

(2009-2010)

SC LEUNG

(Senior Consultant, HKCERT for APCERT) (2014-2021)

Tommy MATSUMOTO

(Advisor, APNG) (2021)

Leonid TODOROV

(General Manager, APTLD) (2015-2022)

Gaurab Raj UPADHAYA

(Founding Chair, SANOG) (2012-2022)

Jian ZHANG

(General Manager, APTLD) (2009-2013)
Community Projects & Contribution
DotAsia Organisation is dedicated to its mandate of promoting Internet development and adoption in Asia. Following the DotAsia vision of a collaborative Asia, we believe in community engagement and contribution and in partnerships with not-for-profit organizations to implement community projects. Besides Community Projects that DotAsia proactively support and develop, a portion of the proceeds from registrations (or renewals) of ".Asia" domains is set aside directly for community projects in partnership with Sponsor Members of DotAsia: Sponsor Community Projects (SCP)
In general, DotAsia is committed towards Community Projects meeting one or more of the following criteria:
Digital inclusion related projects to bridge the digital divide and help the digitally disadvantaged, especially in poverty relief and advancement of education
Educational initiatives, advancing of a domain of knowledge, scholarships and other open knowledge programs (such as open license educational materials), especially projects leveraging the Internet
Research and development efforts that are charitable in nature and beneficial to the community, including projects such as socio-technical research, open source development, disaster relief and rebuild efforts especially on information infrastructure support, etc.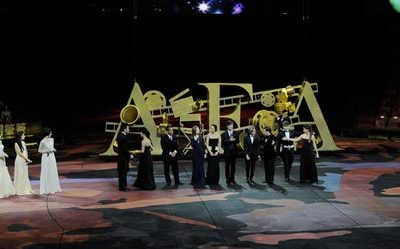 Inaugurated in 2007, the Asian Film Awards (AFA) celebrates excellence in Asian cinema through the annual presentation of awards to the many diverse talents and films that make up the dynamic film industries of the region. Awards night is a spectacular gathering of...

Sponsor Members shall be organisations in the Pan-Asia and Asia-Pacific region, as defined by ICANN's Asia / Australia / Pacific Region (based on the ICANN Region definitions) that manage and operate any of the country code Top Level Domain (ccTLD) registries in the region.

Afghanistan Network Information Center (AFGNIC)

The .AM Top-Level Domain Registry

.au Domain Administration Ltd (auDA)

Bhutan Communications Authority

China Internet Network Information Center (CNNIC)

Hong Kong Internet Registration Corporation Limited (HKIRC)

Country Code Top Level Domain Indonesia (ccTLD-ID)

.IN ccTLD Registry, India

.IR ccTLD Registry, Iran

Japan Registry Services Co., Ltd. (JPRS)

.KH, Cambodia

Korea Network Information Center (KRNIC)

Kazakhstan Network Information Center

.MN ccTLD Registry, DataCom Co., Ltd., Mongolia

Macau Network Information Center (MONIC)

IUSN Foundation

Internet New Zealand (Incorporated)

PH Domain Foundation, Philippines

PW Registry Corp, Palau

Singapore Network Information Centre (SGNIC)

Information Technology Center, .TJ ccTLD Manager, Tajikistan

THNIC Foundation

Taiwan Network Information Center (TWNIC)

Computerization and Information Technology Developing Center, .UzInfoCom., .UZ ccTLD

Co-Sponsor Members shall be regional-based Internet, Information Technology, Telecommunications, non-profit, NGO or other relevant community organizations in the Pan-Asia and Asia-Pacific region.
Asia Pacific Computer Emergency Response Team
Asia Pacific Next Generation
Asia Pacific Network Information Centre
Asia Pacific Network Operators Group
Asia Pacific Regional At-Large Organisation
Asia Pacific Top Level Domain Association
Internet Society Asia-Pacific
South Asian Network Operators Group

DotAsia invites all interested and relevant organisations to join as a member of the organisation to contribute to its governance and the policy development for the .Asia Registry. For more information on membership and to join the organisation please review the DotAsia Membership Briefing and Application form.
[
doc
|
pdf
].
Other DotAsia Supporters
Other organisations that have sent letters of support for the ".Asia" TLD include:
Other individuals that have sent letters of support for the ".Asia" TLD include:
Letters of Intent
Letters of Intent from Sponsor Members:
Letters of Intent from Co-Sponsor Members:

View article: https://www.dot.asia/policies/DotAsia-Charter-Eligibility--COMPLETE-v4.5-2017-07-15.pdf
View Article: https://www.dot.asia/policies/DotAsia-Anti-Abuse-Policy--COMPLETE-2014-01-08.pdf
View Article: https://www.dot.asia/policies/DotAsia-Privacy-Policy-2013-06-05.pdf
View Article: http://dot.asia/draft/DotAsia-General-Policies--FINALDRAFT-v-1-0.pdf
View Article: https://www.dot.asia/policies/DotAsia-Reserved-Names--COMPLETE-2007-08-10.pdf
View Article: https://www.dot.asia/policies/DotAsia%20M&A%202009-06-26.pdf (last modified: 2009-06-26)


DotAsia Annual General Meeting at APRICOT, Virtual, 02.27.2022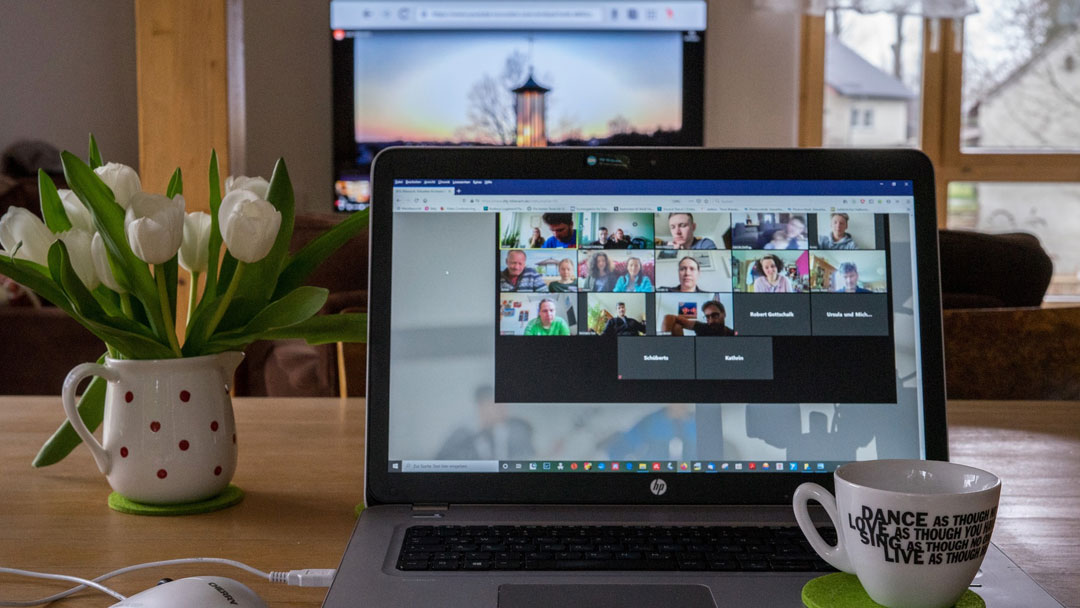 DotAsia Annual General Meeting at APRICOT, Virtual, 02.28.2021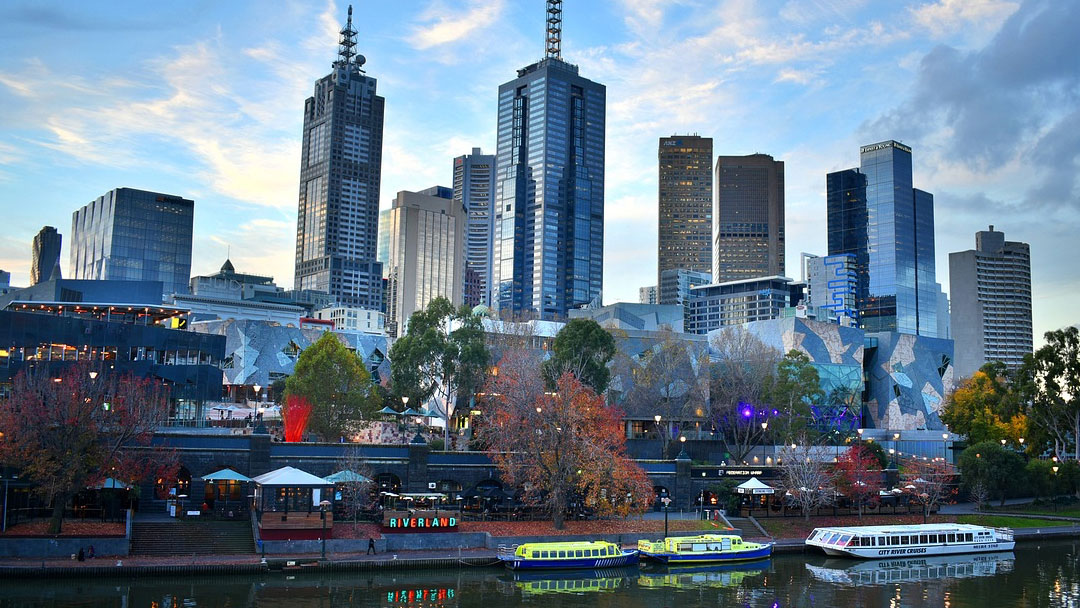 DotAsia Annual General Meeting at APRICOT, Melbourne, 02.17.2020

DotAsia Annual General Meeting at APRICOT, Daejeon, 02.24.2019

Drafts: DotAsia Board Elections Procedures FIRST DRAFT (clean version) DotAsia Board Elections Procedures FIRST DRAFT (redline based on 2022 final version) Notice Of DotAsia Board Elections 2023 FIRST DRAFT You may submit comments on the draft update of the...
DotAsia Board Elections 2022 Results DotAsia Board Elections Procedures FINAL (clean version) Notice Of DotAsia Board Elections 2022 FINAL (clean version) Special Advisory – Composition of DotAsia Board Drafts: DotAsia Board Elections Procedures FINAL (redline based...
DotAsia Board Elections 2021 Results DotAsia Board Elections 2021 Procedures Amended FINAL (clean version) Special Advisory on Disinformation Against DotAsia (Board Chair Letter on Recent Issues and Disputes as to Governance) Drafts: DotAsia Board Elections 2021...

Online meeting 10.13.2022
Online meeting 10.06.2022
Online meeting 09.07-08.2022

Audited Financial Statements, 30 September 2017


Inaugurated in 2007, the Asian Film Awards (AFA) celebrates excellence in Asian cinema through the annual presentation of awards to the many diverse talents and films that make up the dynamic film...

The "iCity" initiative is supported by the Office of the Government Chief Information Officer (OGCIO) of the HKSAR and organized by Chinese YMCA of Hong Kong, with DotAsia Organisation...

Go.Asia — www.go.asia — is a charitable initiative launched by DotAsia and spearheaded by Hong Kong Martial Arts Superstar Donnie Yen and his wife, Ms. Cissy Wang. The vision of Go.Asia...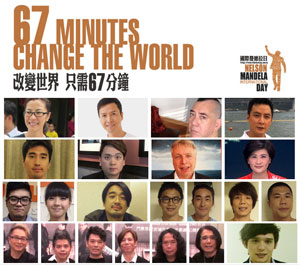 Mandela Day Asia — www.mandeladay.asia — brings the Mandela Day Campaign to Asia. The Mandela Day campaign message is simple: Mr Mandela gave 67 years of his life fighting for the rights...
GNOME.Asia Summit — www.gnome.asia — is Asia's GNOME user and developer conference, spreading the knowledge of GNOME across Asia.  The event focuses primarily on the GNOME desktop and...


DotKids Foundation, registry operator for the new ".kids" top-level-domain (TLD), is pleased to announce the commencement of registration for the .kids community TLD.  .Kids is the first TLD dedicated to the best interests of kids, so that parents can rest assured that their kids safety online is taken to heart. 

Domain registrars and resellers across Southeast Asia can now include premium email and collaboration tools for their small and medium-sized enterprise (SME) customers, with the creation of a partnership between Open-Xchange and DotAsia.
Hong Kong, April 12th, 2022 – DotKids Foundation, registry operator for the new ".kids" top-level-domain (TLD), is excited to announce that the .kids domain extension has been successfully...

Congratulations to .Asia's CEO, Edmon Chung, for his appointment to the ICANN Board of Directors! Edmon joins a distinguished group of internationally represented community and business leaders as...
The DotAsia Board is pleased to announce a series of governance enhancements to the DotAsia Organisation. This announcement of 5 foundational governance documents is the result of a year's work at the DotAsia Board since May 2019.

DotAsia Organisation Ltd, operator of the  .Asia regional top-level-domain is pleased to announce that the .Asia extension has received accreditation from China's Ministry of Industry and Information Technology (MIIT) to once again market in China.

With the Youth Olympic Games (YOG) on the horizon, riders in the Asia Pacific region are flexing their muscles to make sure they make it to the first Kiteboarding Olympic event later this year.

To commemorate its 10th year anniversary, operator of the '.Asia' regional top-level-domain, today released its first annual 'Youth Mobility Index (YMI.Asia)' report. YMI.Asia aims to measure the social, geo-physical and digital mobility of younger generations across Asia to better support young Asian entrepreneurs setting out to change the world.

Recently the .asia top level domain made a number of changes to eligibility, the main one being to enable anyone, anywhere with an interest in Asia to register a .asia domain name. As the Asian region expands, and Asian communities around the world grow and diversify, there are some great opportunities ahead. There are challenges ahead for .asia, as with any top level domain, but their experiences can also be instructive. Recently Leona Chen-Birkner, Vice President of Registrar Relations for DotAsia Organisation, sat down with Domain Pulse to discuss DotAsia's experiences, and what the future looks like.

DotAsia Organisation, registry operator of the .Asia top-level-domain, announces new simplified registration process for .Asia domain names. Businesses and individuals acquiring .Asia names are no longer required to provide proof of locality during registration.