.Asia is open to individuals, businesses and organizations around the world!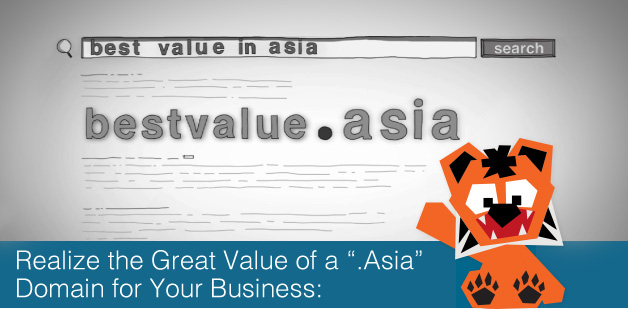 Connect with the

Largest Internet Marketplace

with one domain:

A .Asia domain gives you a foothold across the China, India, Japan, Korea and South East Asia markets.
Turn your business Instantly into an

Asia-Friendly Name

:

Your domain is your identity online. A .Asia domain can make a difference for you here in Asia, where relationships mean business.
Support

Internet development and access

in Asia:

Every .Asia registration helps fund community and charitable works in Asia. Do well and do good with every .Asia domain.

If you are an ICANN accredited registrar you can become a .Asia accredited registrar. Get firsthand access to registry promo prices, innovative marketing collateral and assistance in reaching and navigating the Asia domain market. Get accredited to become part of the .Asia family today.

With expanding economies and growing access to technology, Asia has one of the world's largest and fastest growing Internet populations. Tap into this lucrative market by registering a .Asia domain now! Grab your premium 1&2 character .Asia domains at remarkable...
read more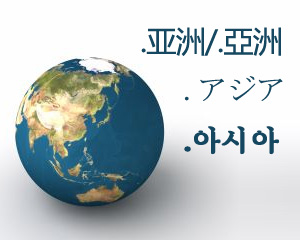 勢將掀起亞洲域名尋金熱 Download: [ PDF ] [ DOC ] (2011年6月10日,香港) DotAsia機構正式宣佈推出 .ASIA中文(繁、簡體相通)域名。.ASIA中文(繁、簡體)域名分為四期讓不同單位註冊,分別為「日出期」(Sunrise)、「亞洲域名先鋒計劃」(Pioneer Domains Program)、「搶灘期」(Landrush)及「正式公開註冊」(Go Live) 。與此同時,.ASIA 日文、韓文域名亦於同時期推出,全面覆蓋東南亞重點市場。...


No Results Found
The page you requested could not be found. Try refining your search, or use the navigation above to locate the post.