10 Years of DotAsia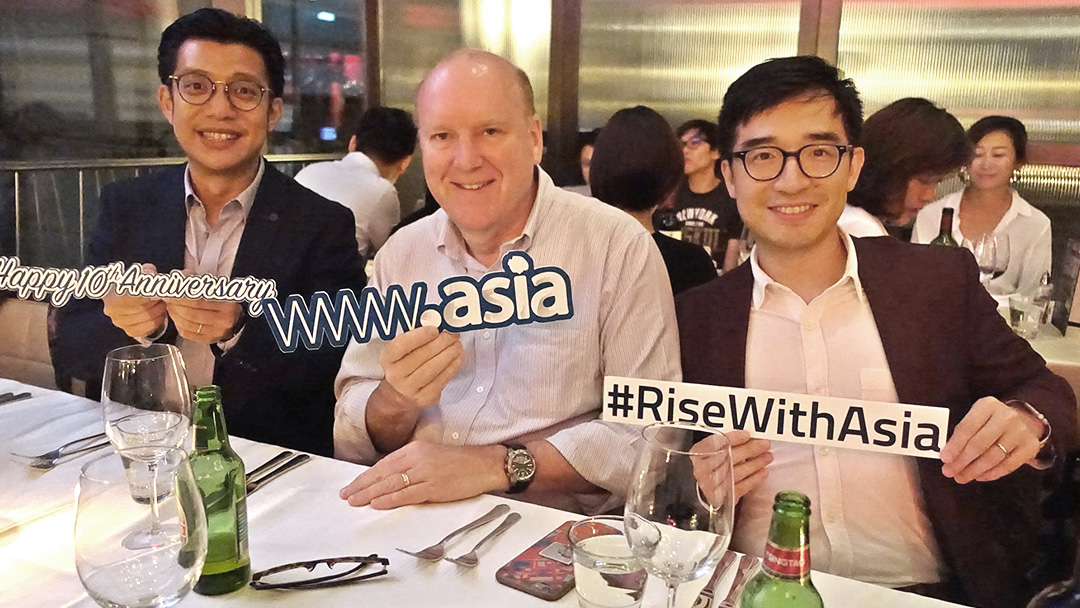 Young Asians Setting Out to Change the World.
#RiseWithAsia
Whether 10 Internet-years is a long time or not is a matter of perspective. On 9th October 2007 at 12 noon UTC, the .Asia Sunrise launched, allowing trademark holders priority registrations before .Asia opened up for general availability through Landrush and Go Live in February and March of 2008. The .Asia launch pioneered a number of features that have since become benchmarks for Top-Level Domain (TLD) launches, including the Sunrise, the use of auctions, our Pioneer Domains / Founders Program. The .Asia launch was well received and highly acclaimed, with 30,000 global trademarks registered by the end of Sunrise and achieving 100% satisfaction rating in an online poll from the Intellectual Property Rights (IPR) community, paving the way for large scale orderly launches of new gTLDs.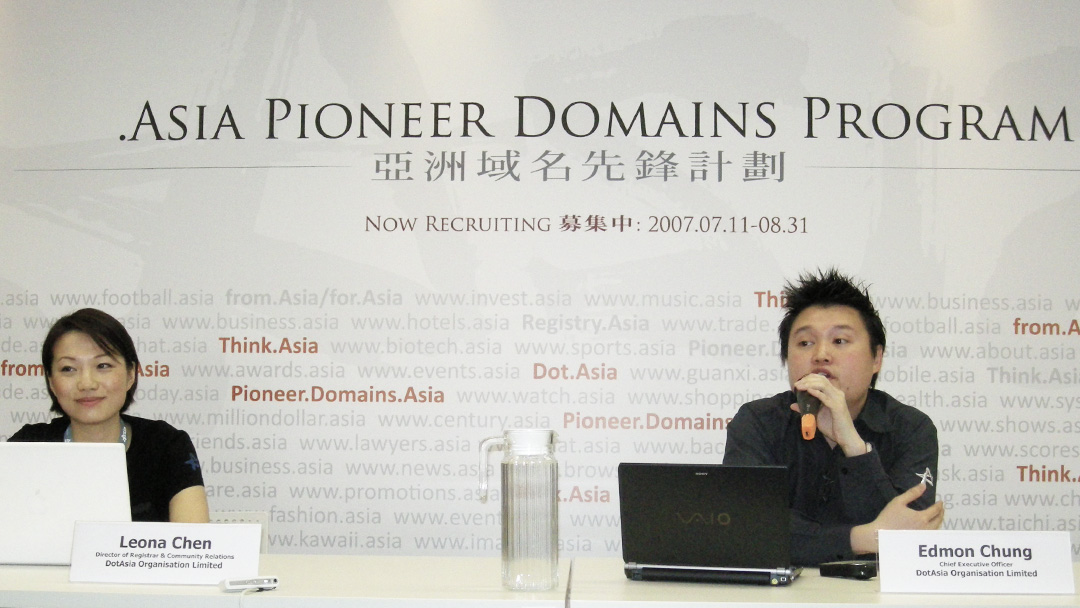 Rather than identifying one particular date for our anniversary celebrations, DotAsia is celebrating with the Asia Internet and DNS community across the months from our Sunrise through to the Go Live of .Asia registrations. Stay tuned for our activities in Abu Dhabi, UAE at the ICANN meetings in the Asia Pacific region, the Internet Governance Forum (IGF) later on in the year, and in Kathmandu, Nepal at the upcoming APRICOT meetings where we hold our DotAsia Annual General Meeting (AGM) each year.
This year, we picked October 10th, a perfect 10-10, to kick off our 10th anniversary celebrations, with an emphasis not only on looking back, but purposefully picking the day after the launch day 10 years ago, to look forward.
The future builds on the past. The first decade of DotAsia saw us developing a broad foundation, establishing a wide-ranging footprint to support usage of .Asia domain names across industries and spectrums. Along the journey, DotAsia has produced an award nominated feature film; served as the secretariat for the "Asian Oscars" – the Asian Film Awards; supported the secretariat for the IANA Stewardship Transition Coordination Group (ICG); served as a coordinator for Jamie Oliver's Food Revolution Day in Hong Kong and across Asia; launched the Go.Asia charity platform in collaboration with the first Asian Star Wars action superstar Donnie Yen; supported the development of a free Asia-wide crowdfunding platform: Give.Asia; helped initiate the Asia Pacific Regional Internet Governance Forum (APrIGF); spearheaded youth engagement and participation in Internet Governance through the NetMission.Asia program which nurtured a generation of young Internet leaders who has went on to develop startups of their own and serve on various global multistakeholder committees, including the IGF MAG, and sparking Youth IGF movements around the world; taken on board Ajitora, the Internet born tiger, as our Stakeholder Engagement Manager in support of Sustainable Development as an imperative alongside rapid economic growth in Asian Tiger and Tiger cub economies; among many other exciting events, concerts and initiatives.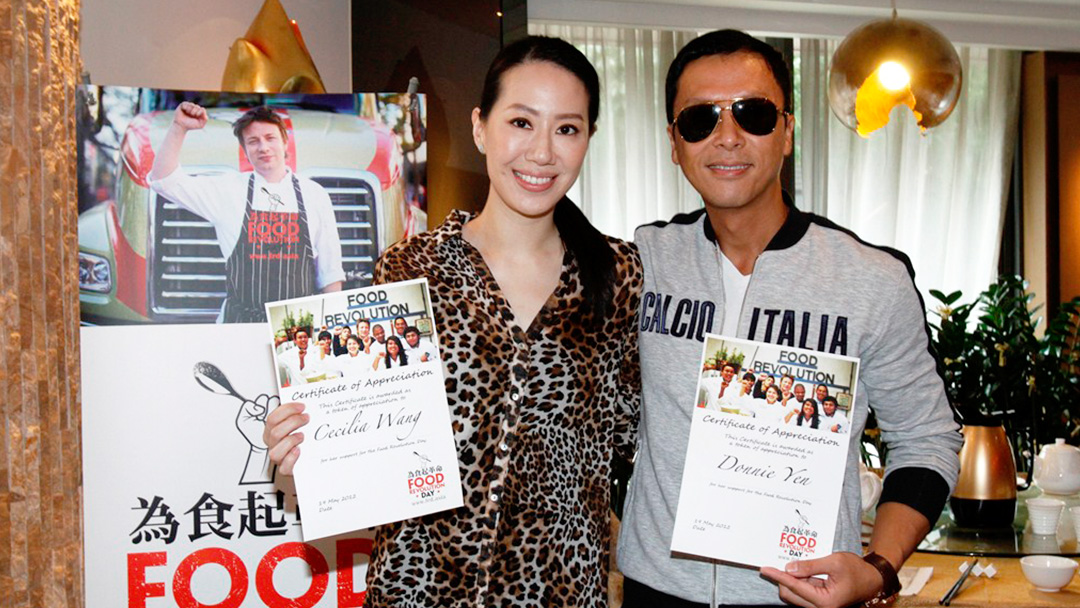 Our community activities reinforces our market development for the .Asia domain, opening opportunities in new verticals and sectors, from brands to startups, from celebrities to media channels, from personal to technical, from governments to the civil society, and beyond. Earlier this year, as we began the planning for our 10 year anniversary celebrations, the DotAsia team underwent rigorous discussions reflecting deeply on our first 10 years, and contemplating on our future direction. With generous gratis support from professional consultants and advisors, together, we distilled our kaleidoscope of work into nuggets of core values and competences, which invariably point to our successful work and leadership in youth engagement and development.
Emerging from the review and deliberations is a clarified and renewed sense of purpose to support Asian youth looking to start their own initiatives leveraging the Internet to advance social innovation and positive social impact: Young Asians Setting Out to Change the World! While our first 10 years can be characterised as spreading out across a broad, encompassing scope, we now look to consolidate our efforts to go deeper and build higher. Building on our decade of institutional knowledge in youth development, across our work in NetMission.Asia, Go.Asia, Ajitora.Asia, in commemoration of our 10-year anniversary, and in support of young leaders around Asia, DotAsia is launching the Youth Mobility Index (YMI.Asia), which provides a comprehensive study on Youth Mobility across the Asian countries, considering not only the conventional social mobility, but a wider concept of geographical and digital mobility, measuring and modelling the basic capacity of mobility; the motivations for being mobile; and the availability of networks and opportunities to mobilise talent, raise capital and leverage logistic capacity for the flow of goods and services. The YMI methodology features a strong emphasis on the Sustainability Factors and the Internet Factors alongside a Youth Advantage dimension, each building on our accrued knowledge.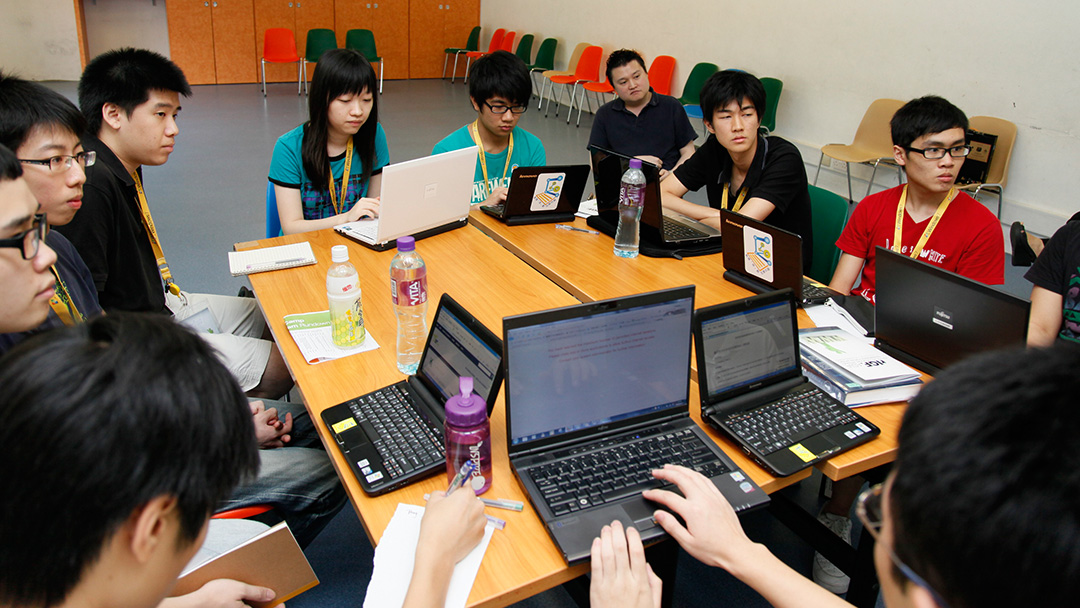 DotAsia has always envisioned the utilization of the .Asia domain by Asians around the world. After 10 years of robust and proven operations, the .Asia policies were updated earlier in the year to more readily accept registrants seeking, rather than already having, a presence to serve the Asia Internet market. This not only allows the Asian diaspora or anyone interested in Asia to utilize the .Asia domain, it also dovetails with our consolidated effort to support young Asians, no matter where they are in the world, to go places!
The DotAsia movement was first conceptualized in 2000. The .Asia TLD became a reality 10 years ago in 2007. Then as now we continue to adopt the guiding spirit for DotAsia to be "From.Asia/For.Asia". At our 5th year anniversary, we updated the commitment towards "Connecting Asia with One Domain". Today, at our 10th anniversary from the launch of .Asia, we are calling on and supporting the world of dreamers to #RiseWithAsia.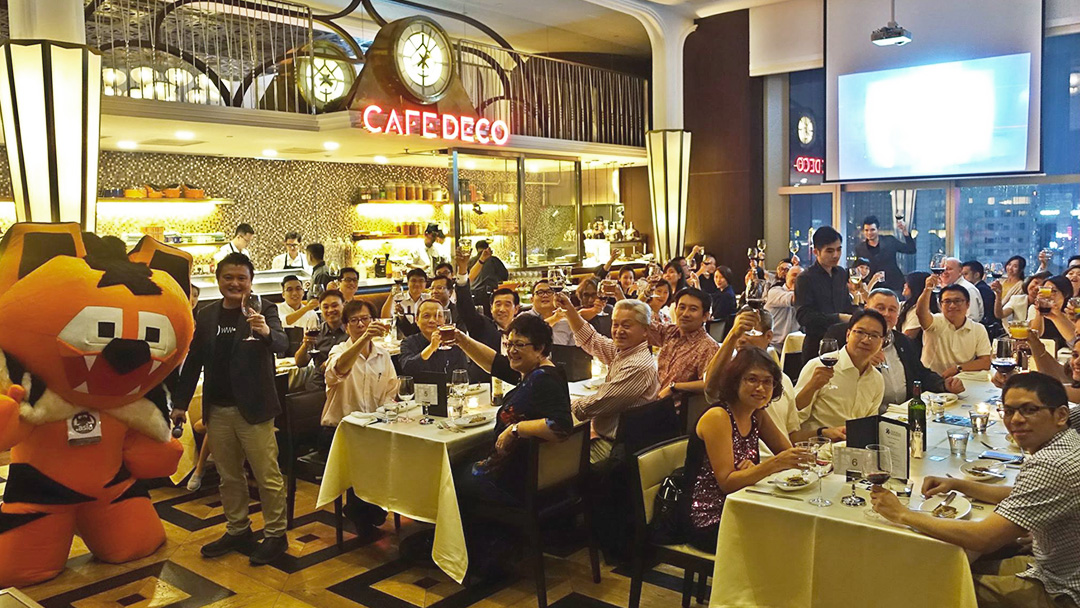 Your domain is your deed. Every .Asia domain name contributes to the development of the Internet in Asia. It is the vision of DotAsia that while .Asia is just a TLD, every .Asia domain promotes a peaceful and prosperous Asia Pacific community. Now, more than ever, is resolve and tolerance paramount to our shared future in Asia. DotAsia aspires to help plant the seeds and be the catalyst towards better understanding among our diverse cultures through supporting the mobility of youth, geo-physically, socially and digitally. Be part of the .Asia domain movement! Together, we can build a more connected, mobile, lively yet peaceful Asia, one dotted name at a time.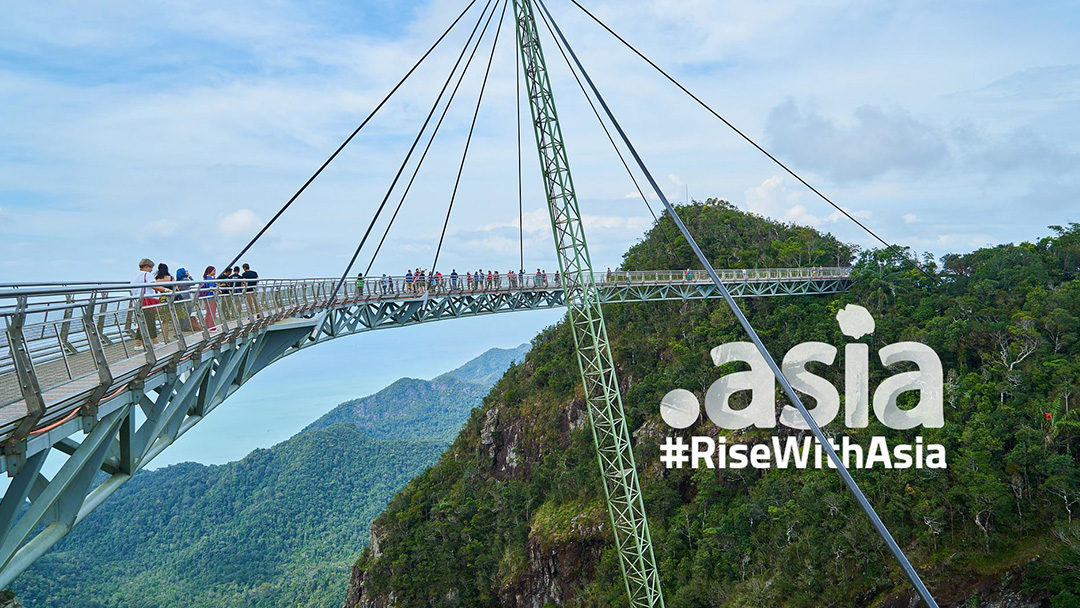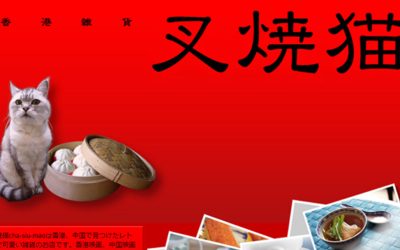 Over the years there have been numerous exciting .Asia domains set up. One of the earliest examples was Johnny Walker's KeepWalking.Asia as part of an Asia wide TV and online campaign in 2008. Even though the domain is no longer operational, it inspired our continued tracking of live .Asia websites through the KeepClicking.Asia initiative, now integrated with our main site and social media page: http://www.facebook.asia/dot.asia.
Here are my Top 10 picks (at the moment… as it certainly changes all the time) of high traffic .Asia domains that exemplify or showcase how .Asia domains can be used.
read more