Esports has become one of the fastest growing industries in a matter of years. Top players are celebrities in their field, with millions of fans worldwide and millions of dollars up for grabs. I've compiled a list of competitive gaming teams, organisations and communities that I consider to be the most historically noteworthy. Creating a scientific index, especially across multiple games can be difficult. I've made my selections according to the magnitude and consistency of their success as well as their impact within their scene.
Dota 2 artwork image by: luckey_sun, Flickr.asia, CC BY-SA 2.0
10. TNC, Defense of the Ancients 2 (DotA 2)

A relative newcomer to the scene, TNC shook the DotA 2 world when they took down overwhelming favourites OG at The International 6. TNC formulated their team around young Filipino talent with North American leadership and experience. Perhaps more significantly, following TNC's surprising success many other South East Asian teams have experimented with bringing on foreign veterans, heralding a new era for the regional scene..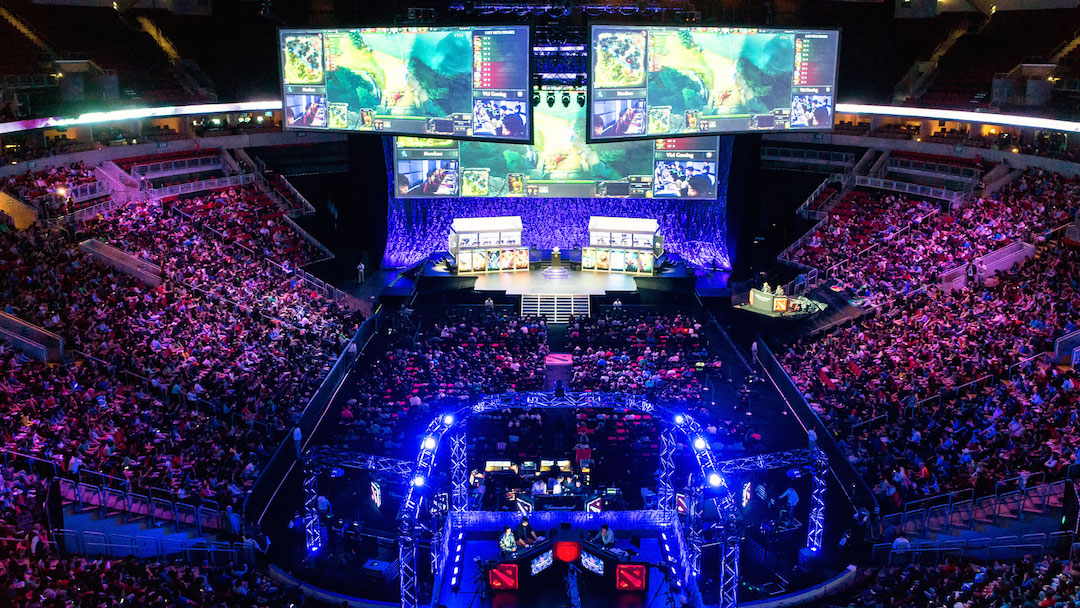 Image by: Dota 2 The International, Flickr.asia, CC BY 2.0
9. Lunatic-Hai, Overwatch (OW)

Lunatic-Hai's achievements include topping the second and third seasons of OGN's Apex tournament. As of yet they remain the highest earning Overwatch team, but roster changes (unsurprisingly) appear to have left them much worse off. In the rapidly evolving and highly competitive nascent Overwatch scene, it is unlikely that any single team will be able to retain a position of dominance for long; only time can reveal what to expect of competitive Overwatch.
8. Japan, Street Fighter 5 (SFV)

Giving a spot on this list to a country may seem a little odd. However, with most fighting game competitors competing as individuals, the concept of a team is not universal. Even within the already tight-knit fighting game community, the Japanese community is especially close. Not only sharing knowledge and skills as rivals and practice partners, Japanese players are known for supporting each other at international events, even sharing gear at times. While traditionally not a big player in competitive video games, arcade and fighting games are an area where Japan has continued to excel.
7. MVP Phoenix, Defense of the Ancients 2 (DotA 2)

Given their dominance in other esports titles, Korea's limited exposure in the DotA 2 scene is perhaps a bit surprising. Former MVP Phoenix made their presence known at The International 6 with a hyper-aggressive "caveman" playstyle. Surpassing all expectations to finish 5-6th place was seemingly not enough for the team, who disbanded shortly afterwards. Having spent more than a year apart, the all-Korean roster recently reformed under the North American organisation "Immortals" and initial results are promising.
6. TPA, League of Legends (LoL)

As the only non-Korean Asian team to win a League of Legends World's title TPA certainly deserves a spot on this list. As the clear underdogs from a historically unnoticed region, TPA went on to clinch the Season 2 Championship with signature power picks and a lot to prove. The team's success was short-lived, and most of the team have since retired from active play. However, with TPA's legacy setting a precedent, active South East Asian teams such as Gigabyte Marines and Hong Kong Attitude must be respected as potential dark horses.
5. Team DK, Defense of the Ancients (DotA 2)

Formed in 2010 from DotA 1 superstars, DK was one of the oldest truly "All-Star" teams in DotA 2, with fans from all corners of the globe. Proving themselves with consistently high finishes at both Chinese and international events, DK developed a fierce rivalry with team iG. Despite their moderate success, DK disbanded in 2015 much to the disappointment of fans. However, many of their players are still active in the professional scene and still respected as part of the founding generation of the Chinese DotA 2 scene.
4. SK Telecom 1, Starcraft: Broad War & Starcraft 2 (SC: BW & SC 2)

As a predominantly 1v1 affair, Starcraft organisations are hard to judge. However, no esports list would be complete without mention of Starcraft. SKT's Brood War lineup featured world-class individual players such as Boxer, iloveoov, and Bisu; similarly their Starcraft II roster hosted the likes of Innovation, PartinG, and Rain. Even with strong individual and team perfomances, SKT disbanded their Starcraft roster in 2016.
3. Samsung White, League of Legends (LoL)

SSW come in third for absolutely dominating the Korean and global scene of 2014. Not only did they challenge SKT's reign, they even directly denied them the chance to play for the World Championship by knocking them out in regional playoffs. With a combination of uptempo game control, individual skill, and innovative strategy, Samsung White left no chance for any other teams. In a textbook example of quitting while ahead, the team disbanded after winning the championship, with most of their members finding new homes on Chinese teams.
2. Invictus Gaming, Defense of the Ancients 2 (DotA 2)

One of the most familiar names in the Chinese DotA 2 scene, iG gets extra points for maintaining a strong presence on the international stage throughout the game's history. Highlights of course include their first place finishes at The International 2012 and more recently at DAC 2017. Experience seems to be the winning factor for iG: throughout their various roster changes, iG has kept a star-studded lineup of grizzled DotA veterans.
1. SK Telecom T1, League of Legends (LoL)

Claiming the World Championship titles in 2013, 2015, 2016 and now among favourites for 2017, SKT is all too obvious as the choice for top spot. While they suffered from a slump in 2014, SKT's star player Faker, argued by some to be the most dominant player of all time has stayed with the team throughout his dazzling career. SKT have already forged a lasting legend for themselves; winning this season's championship would only push it to the next level.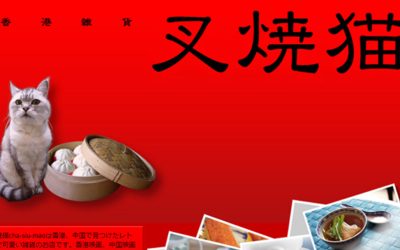 Over the years there have been numerous exciting .Asia domains set up. One of the earliest examples was Johnny Walker's KeepWalking.Asia as part of an Asia wide TV and online campaign in 2008. Even though the domain is no longer operational, it inspired our continued tracking of live .Asia websites through the KeepClicking.Asia initiative, now integrated with our main site and social media page: http://www.facebook.asia/dot.asia.
Here are my Top 10 picks (at the moment… as it certainly changes all the time) of high traffic .Asia domains that exemplify or showcase how .Asia domains can be used.
read more