Top 10: Kid-friendly family vacation destinations
June is an avid traveller who immerses herself into the local culture wherever she goes. In this list she will take us through her top 10 kid-friendly vacation spots in Asia.
10. Tokyo, Japan

I'm not much of a city vacationer, hence I'm listing Tokyo at number ten. For me the city is all about immersive, themed restaurants like fishing for your own sashimi, being locked up in a jail cell drinking transfusion juice, vampire cafe, owl/rabbit/cat/hedgehog cafe, Alice in Wonderland cafe … and so many more. For kids, the excitement of winning a plush toy with the UFO catcher and sticker pictures are super fun. Don't forget to try stripping naked at a public onsen, it's quite an experience!
9. Hong Kong SAR, China

I must sell a little bit about my hometown. It's a vibrant city and a food paradise (albeit no Taco Bell) where you can Shop till you Drop … tax-free! It features one of Asia's best public transport systems and you can easily travel from one attraction to another with English directions everywhere. Yes it hosts the modern Disneyland and Ocean Park for kids, but just a short hike or ferry ride away from the city can take you straight to watching the bubblegum pink dolphins, Geoparks or beaches.
8. Sabah, Malaysia

Sabah has a wealth of beaches, rainforests, coral reefs and wildlife. You can hang out with monkeys, orangutans, turtles, elephants, birds and even the world's biggest and stinkiest Rafflesia "corpse flower". Right at the dock of Manukan island, we were greeted with thousands of fry (baby fish). The water was clear, shallow, calm and filled with fish, putting it at the top my list of best beach islands in Asia.
7. Hoi An, Vietnam

Hoi An is one of those places where it's like you've stepped back into a concoction of Chinese, French, Japanese and Vietnamese ancient history. They still farm and fish the same way they did hundreds of years ago. You can bike around the region's open fields and experience being an organic farmer for a day (which supplies the entire region's veggies), or cast a fishing net from a basket boat. You can chill in their beaches which are relatively unspoiled by development, and of course don't forget to try what is possibly the best Banh Mi in the world. You can easily travel around Vietnam by train but the language may be a barrier, so pre-book your train tickets at 12go.asia to avoid confusion at the station.
6. Outskirt of Taipei, Taiwan

The city of Taipei in itself is so-so… well, there's BabyBoss which is a must go for young children … but once you venture away from the capital, it gets much more fun. From releasing sky laterns in Shifen, to cultivating your own spring onion and making Scallion pancakes in Yilan. There are plenty of hands-on adventures to be explored.
5. Phuket, Thailand

Who doesn't love Thai food. Tourism is big in Phuket, so there's an abundance of family-friendly activities to do, like snorkeling at Phi Phi Island, water parks, aquariums, ziplining, and sea cave kayaking. Still, my favourite activity is digging on the beach for unidentifiable seafood with locals.
4. Okinawa, Japan

My kid's favorite snack food is triangle sushi, better known as Onigiri. You'll find them in every convenience store in Japan and for some reason they taste better in Okinawa. The biggest reason to bring your kids to Okinawa is the super long roller slides that set your bum on fire; then soothe it by the Tiffany blue sea, snorkeling in one of the world's best dive spots.
3. Bali, Indonesia

Sun, culture and beautiful beaches! Kids love to chill in Bali's water parks and watching dophins in their natural habitat during sunrise is magical. There are zoos, elephants and bird sanctuaries where you can get up close and personal … just make sure you select places that treat the animals well.
2. Seoul, South Korea

If you have an itch to play with snow in Asia, Seoul is the place to go with its closest resort just about an hour away from the city. Couple that with Lotte World and eating live octopus dipped in pepper garlic-sesame oil 😛
1. Siem Reap, Cambodia

USD 0.50 for beer, USD 1 for fresh fruit juice, USD 3 for one hour's worth of foot massage, do I need to say more? A nice get away from the city; with biking to Angkor Wat, ziplining with gibbons, horseback riding in the country side, pottery throwing taught through sign and body language… Siem Reap tops my list for fun and value. If you can make it there for the Khmer New Year, you can immerse yourself straight into the heart of the water festival … just awesome!
Check out StrayTravel.Asia for more Siem Reap travel tips.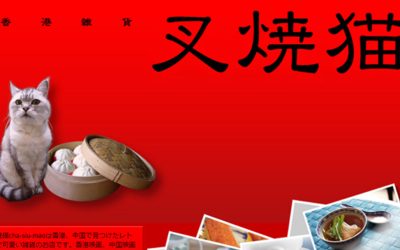 Over the years there have been numerous exciting .Asia domains set up. One of the earliest examples was Johnny Walker's KeepWalking.Asia as part of an Asia wide TV and online campaign in 2008. Even though the domain is no longer operational, it inspired our continued tracking of live .Asia websites through the KeepClicking.Asia initiative, now integrated with our main site and social media page: http://www.facebook.asia/dot.asia.
Here are my Top 10 picks (at the moment… as it certainly changes all the time) of high traffic .Asia domains that exemplify or showcase how .Asia domains can be used.
read more