I have always wanted to be an athlete since a very young age, but growing up in a traditional Chinese family, school always came first and there was only just enough room to do sports recreationally. It always makes me proud to see how Asian athletes are making a name for themselves in their respective sports. They have the powerful ability to inspire many more kids, including other Asians to start young. Here are my top 10 Asian athletes of all time that I think have been very influential.
10. Yani Tseng

As the youngest player ever, male or female, to win five major championships, she was ranked number 1 in the Women's World Golf Ranking for 109 consecutive weeks. Tseng has cemented herself as one of the best female golfers in the world.
2. Li Na

The first and as of yet the only female Asian tennis player to win a grand slam, she is considered to be one of Asia's most successful tennis players in history and currently the richest retired female athlete in the world.
Photo Source: Christopher Johnson @ Flickr.Asia (CC BY-SA 2.0)
3. Sachin Tendulkar

Widely regarded by most cricket fans both in India and internationally as the greatest batsman of all time, he holds nearly 100 records in the sport and is also considered to be a national treasure. As the highest run scorer of all time in international cricket, his nicknames include: God of Cricket and master blaster.
Photo Source:Anil Chudasama @ Flickr.asia (CC BY 2.0)
7. Lee Chong Wei

Lee ended Malaysia's 12 year Olympic medal drought with 3 silver medals in badminton. Although he could not win a gold medal, he is already considered to be the most successful Malaysian Olympian in history.
6. Park Ji-sung

The captain for his South Korean national team, Park is definitely the most decorated Asian soccer player and still the only Asian player to have won the UEFA Champions League Trophy. He amassed 19 goals in 134 appearances for Manchester United.
5. Ichiro Suzuki

Not just a popular baseball player for an Asian, Suzuki is one of the most popular baseball players overall. A 10 time MLB all star, MVP and rookie of the year, even at age 43 he is still active in the league and still producing numbers for his team. He is well on his way to the Baseball Hall of Fame once he retires.
Photo Source: Johnmaxmena, Wikimedia Commons (CC BY-SA 4.0)
4. Tiger Wods

Being one quarter Thai and one quarter Chinese, I consider Tiger Woods to be Asian which is why he's on this top 10. Despite his scandal, his professional achievements still make him the greatest golfer of all-time. Being one of only five golfers to achieve a modern day grand slam three times and the only to win four majors in succession, he has successfully brought the game of golf to the masses.
3. Jeremy Lin

While not as impactful as Yao, no one can forget the two weeks he had playing for the New York Knicks that shot him into fame, earning the nickname "Linsanity" and kickstarting his career. Even after the craze he remains a very skilled basketball player, good enough to be on the starting lineup for the Brooklyn Nets. With Yao retired, he is now indisputably the NBA's new ambassador across the Pacific.
2. Yao Ming

With no background in college basketball at all, he became the first Asian basketball player to be drafted first overall in the NBA. At a time when most experts predicted that he would fail in the league, he exceeded all expectations and was selected as an NBA all star 8 times. He has been a global symbol of basketball since then and had a phenomenal influence on the NBA expansion in China.
1. Manny Pacquiao

Considered to be one of the greatest boxers of all time, with 10 world titles and numerous records broken, Pacquiao's accomplishments in boxing are staggering. Being this good at the sport as an Asian has definitely helped fight the stereotype of the fragile Asian man.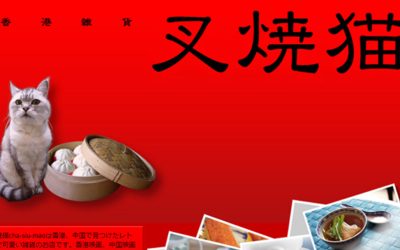 Over the years there have been numerous exciting .Asia domains set up. One of the earliest examples was Johnny Walker's KeepWalking.Asia as part of an Asia wide TV and online campaign in 2008. Even though the domain is no longer operational, it inspired our continued tracking of live .Asia websites through the KeepClicking.Asia initiative, now integrated with our main site and social media page: http://www.facebook.asia/dot.asia.
Here are my Top 10 picks (at the moment… as it certainly changes all the time) of high traffic .Asia domains that exemplify or showcase how .Asia domains can be used.
read more